Operating a fleet is more than just dispatching: in fact, there is a multitude of complex tasks to juggle. To manage these moving pieces, most fleet-dependent companies require a dedicated fleet administrator. And with the UK fleet sector increasing 42% over the past decade, the demand for fleet administrators is growing.
Fleet administrators help streamline operations, reduce fleet costs, oversee drivers… But what makes a good one?
Fleet administrators play a critical role in companies with fleets. This article breaks down what a fleet administrator does, how they can benefit companies of any size, and tools that help fleet administrators be more effective at their jobs.
What Does a Fleet Administrator Do?
Ultimately, fleet administrators help companies save money through the fleet's lifecycle: from leasing/buying to maintenance, running and vehicle disposal.
In order to do this, fleet administrators are required to 'wear many hats in their daily role. The individual job description will vary depending on the industry and company, but these are some of the duties they may be expected to carry out:
Optimise routes to avoid heavy traffic and reduce mileage

Dispatch vehicles
Monitor fuel consumption and check fuel cards
Secure insurance and process accident claims
Communicate with drivers about regulations and driving behaviour
Maintain vehicles and ensure roadworthiness
Create and enforce safe driving policies
Conduct licence checks
Maintain driver files and vehicle records
Fleet reporting and analysis
Ensure tax requirements are met
Conducts vehicle inspections and risk assessments
Keep up with government rules and regulations
Ensure drivers comply with HGV hours
Hire and train drivers
Manage vendor contracts
Purchase and lease new vans, and sell old vans
Assign and oversee pool vehicles
Manage seasonal tyres
What Is a Fleet Administrator: what makes a Fleet Administrator good at their job?
A fleet administrator is a professional responsible for overseeing a company's fleet vehicles.
Fleet administrators, or fleet managers, must be highly collaborative to manage costs and keep the fleet running smoothly.
The best fleet administrators are:
Business savvy and find ways to save money on fleet management
Highly skilled at excel (to keep track of fleet costs and information), or work with a fleet adminstration software that organises their data for them
Detailed-oreitnated and good at identifying inefficiencies
Good at managing people – particularly, in this case, drivers who may disagree with the fleet adminstrator's point of view Managing People,
Analytical when assessing economic viability
Does My Company Need a Fleet Administrator?
With all of these demands, it's challenging to properly manage a busy fleet without a dedicated fleet administrator.
Fleet Administrators Aren't Just For Large Companies: Even Small Fleets Can Gain From A Sole Person Overseeing The Fleet
These duties can be distributed amongst multiple employees. However, it's common to run into problems with inefficiency and communication. Ultimately this can lead to increased costs and high turnover with staff who aren't fully qualified for the role.
Regulations governing transportation in the UK are complicated and ever-evolving. Navigating these can be tricky in the best of times. This is especially true for mixed fleets. These may be comprised of leased and owned vehicles of different engine types, each fitting into different tax categories. Not to mention, it gets even more complicated if your company operates in multiple regulatory jurisdictions!
With fleets being one of the highest costs for companies with a mobile workforce, it makes good financial sense to have a fleet administrator.
What Tools Do Fleet Administrators Need?
There are great digital tools to help fleet administrators effectively perform their duties. Hands down, the most practical tool at their disposal is fleet administration software.
1. Fleet administration software
Fleet Tracking Tools Like Vimcar's Fleet Admin Set Fleet Administrators Up For Success
Save money and avoid messy, confusing spreadsheets with Fleet Admin. Some of the benefits include:
Cost visibility & outlier analysis: Manage all your fleet expenses in one place. Receive automatic reports noting any cost outliers, saving you time, money and hassle.
Task reminders: Be notified of upcoming deadlines, so you never miss an insurance renewal or let a record expire.
Automated Workflows: Let Vimcar take care of daily workflow management. Automate your processes with electronic reminders, data organisation, cost calculation, and fleet reporting.
Mileage Updates: Secure your mileage records in one, easy to manage place. Better plan for the future with automated mileage estimates.
The easy-to-use software is designed so anyone can master it regardless of their computer skills. The software couldn't be easier to set up, and customise your dashboard to make it fit your working style.
2. GPS fleet trackers
Fleet Telematics Are The Number One Tool To Cut Fleet Costs And Save Time
Trackers like Fleet Geo allow you to track your vehicles in real time, monitor driver behaviour, prevent theft, optimise routes, provide better customer service, and so much more!
Plus, with fleet administration software and telematics, getting a new fleet administrator up to speed on your fleet's operations will be a breeze.
Conclusion on "what is a fleet administrator"
Costs associated with running a fleet can get out of control fast. Having a fleet administrator managing operations can actually reduce costs and save time in the long run.
Fleet Managing Tools Like Fleet Admin Allow You To Avoid Hefty Fines And Foolproof Your Business
To learn more about Fleet Admin and the ways it will save you time and money, contact Vimcar's world-class customer service team today.
How to Become a Fleet Administrator
Are you wondering how you can land a fleet administrator job and start your career of managing and optimising fleets? You've come to the right place because we have everything you need to know. Fleet administration can be a rewarding career, giving you a chance to enhance your interpersonal skills while earning a competitive salary.
As a successful fleet administrator, your work translates to your company's success. With a range of responsibilities to handle, your expertise makes you a valuable team member and exposes you to life-changing opportunities.
What are the Qualifications Needed to Become a Fleet Administrator?
Unlike other careers with specific qualifications, your skills in different fields could work to your advantage when looking for a fleet administrator job. Most fleet administrators stumbled upon their job after gaining skills in other careers. However, don't overlook higher educational courses as they may also hone your skills.
You can use different pathways to land a job in fleet administration. Here, we'll cover three routes to becoming a fleet manager.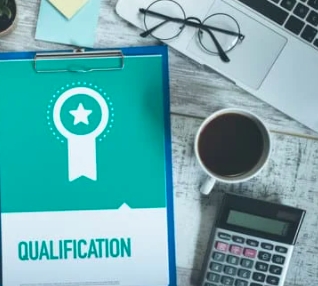 1. Academic Route
If you decide academics are your best route to landing a job in fleet administration, you might consider taking relevant higher education courses. The further training will equip you with valuable skills such as communication and management. Degrees or HNDs in logistics and transport management can also fast-track your job search.
Many universities offer Automotive Management courses that can come in handy. Equally, you could opt for industry-specific pathways like the Fleet Transport Association's Transport Manager Certificate that partners with City & Guilds. With knowledge from industry-specific schools, you stand a bigger chance of landing a job as a fleet manager.
2. Work-Based Route
An apprenticeship scheme can go a long way in helping you secure a job as a fleet administrator. It also allows you to learn while still earning. Similarly, joining an organisation as a trainer gives you the chance to gain relevant knowledge, skills and experience.
Joining a fleet company as a junior employee is another route to gaining the necessary skills for an ultimate role as a fleet administrator. Industry-specific organisations, such as the Institute of Car Fleet Management (ICFM), offer you a chance to learn and acquire the necessary qualifications.
Read more: GPS tracking laws UK
3. Networking
Networking can expose you to profitable careers new to you. Use LinkedIn to network with people working in fleet companies. Attend conferences, shows and events held by other like-minded individuals. You may be surprised how people are willing to offer advice on how or where to find a job as a fleet administrator.
What are the Skills You Need to Become a Fleet Administrator?
Fleet administrators juggle multiple tasks, and it helps to have a combination of skills.
1. Communication
Good communication with your fleet drivers is essential when dispatching vehicles and when discussing their driving habits. This means choosing the proper communication channels and passing the correct message.
3. Ability to multitask
A fleet administrator has a range of responsibilities to juggle. You'll need the ability to switch from one job to the next quickly without failing at any.
4. Adaptability
Fleet business involves many changes in technology and legislation. Anticipating and reacting to changes in a timely fashion is essential.
Discover: How you should go about fleet optimisation
5. Leadership
You'll be managing a bigger team of junior employees. These employees will look to you for guidance and inspiration. A good leader should be a team player and able to solve problems when they arise.
---