According to Fleet Financials, the average total cost of ownership or TCO for a light-duty vehicle ranges from $5,000 to $8,000 per vehicle, per year. Along with the TCO, the management of a company fleet can also result in a high expenditure of time. This Vimcar article offers fleet solutions through fleet optimisation to help reduce the TCO of company cars and vans. Fleet tracking solutions are easy to implement.
Fleet optimisation is all about slashing a fleet's TCO and the time it takes to manage the fleet.
Specifically, fleet optimisation is about saving time and money on
All of these savings can be achieved through the installation of a fleet vehicle tracker. Find out more about fleet optimisation through tracking here.
What Does Fleet Optimisation Mean?
Fleet optimisation is the process of managing one's fleet of vehicles and construction machinery in such a way that your business, drivers and vehicles all function together comfortably and readily.
Some of the things that can result from fleet optimisation include:
Reduction to fuel consumption: Tracking every time a driver refuels a vehicle is useful data to have. Small changes can make a big difference in saving on fuel, but first you need to know if there is a problem. Fuel cards and route tracking will indicate whether or not you are wasting money on unnecessary fuel consumption.
Improved time management: With a fleet tracker you can follow along live or monitor afterwards if your drivers are spending unnecessary time idling or are go off on unapproved personal trips instead of meeting with a customer.
Mileage documentation: With every mile covered your vehicle gets closer to their next necessary maintenance check-up. Installed GPS trackers make it easier to keep track of all traveled miles.
Do GPS Trackers Provide Fleet Optimisation?
GPS trackers impact a great deal when it comes to the growth and production rate of many businesses. For example, Vimcar's fleet solutions serves as a way to insure your company vehicles against day-to-day concerns. Here are some of the fleet solutions provided from the installation of a GPS tracker:
Route and fleet optimisation
Regular maintenance alerts
Driver tracking
Improved customer satisfaction and delivery times
Theft protection
Reduced vehicle misuse
Tax security
If you want to find out more about Vimcar's GPS trackers and how it helps fleet optimisation, take a our video on "5 reasons to buy Vimcar's Fleet Geo":
How Do Companies Benefits From Fleet Optimisation?
If you adopt an effective fleet solution for your business, it is beneficial to both the company and the employees. Not to mention, a well-running fleet can improve customer satisfaction and driver morale. Depending on the current situation in your company, fleet optimisation technology can benefit your business in these ways:
Reduced cost of labor — tracker devices are electronic and stay updated and collect data all digitally. Businesses don't need to employ more administrative assistants to monitor their fleet. For instance, some fleet management softwares allow a driver to digitally book a vehicle when they arrive for their shift, requiring no middleman.
Increased production — when a driver has a clear, efficient route it is safe to say that he will accomplish all necessary tasks, and even may be able to take on more.
Enhanced safety — when you can easily locate which drivers are on the road and which are back in the warehouse with an easy-to-read map you can more effectively monitor how many workers are coming in close contact with each other or which vehicles may need to be wiped down and cleaned.
Reduced vehicle misuse — Fleet trackers with Geofencing technology notifies you when the car is operating unexpectedly; for example, operating outside the official business hours. With instant alerts like these theft and misuse are reduced, as well as the vehicle's probability of damage.
Vimcar's Fleet Geo can provide these fleet optimisation solutions, and more. To find out more, just download our product brochure:
Read more: Company Car Policy to Minimise Vehicle Misuse
More vehicle fleet tracking benefits
Ever wondered how fleet management could benefit your business? Read through this article to get detailed information that you need to know about fleet tracking solutions and how they help the fleet industry management. Fleet tracking refers to monitoring ones fleet and assets through the automatic vehicle location software. This is done for various reasons that listed below.
What is the need for fleet tracking solutions? Technology has really simplified the way work is conducted nowadays as you can now monitor the your vehicles from the comfort of your home or workplace. Here are the results of fleet tracking solutions.
1. Reduction in fuel cost
You might be asking yourself how fleet tracking solutions could lead to the decline in fuel cost but numbers do not lie; The fuel costs reduce by 10%, but in long-term cases, what can keep down your fuel is having a well-detailed record book or a record where you can keep data about the Fleet and many other options.
If you want to reduce the cost, consider this information, although businesses still use past outdated logs. A fleet tracking solution can be the most ideal choice that will reduce the work for you. Her is why the fleet tracking solutions is essential in saving on fuel:
When fuel is reduced, it saves up financially as considered to when there was no precise management and a high utilization hence the business will be n the run with no worries despite the vehicles and their use.
In addition, by installing vehicles with GPS trackers, you can also give customers the right accurate ETAs and ensure the driver's route are shorter, and even the turnaround they should make. In this way, you are able to save the fuel.
You are able to track the amount of fuel used on a designated mileage when you consider and use the fleet tracking solution.
2. Reduced mileage
This goes in hand with the fuel since the higher the Mileage, the higher the amount of fuel used, and the fact that fuel is the second-highest cost that is witnessed from fleet, when you reduce the Mileage, you also reduce the cost of company cars and therefore you can send or invest money to another important areas.
When Mileage is reduced, the fuel cost will be affected in a positive way, and the environment will be positively affected as it would reduce carbon oxide emissions. Therefore, in the long run, fleet tracking solutions help in conserving the environment.
There is a good history route documentation which helps to examine the route taken to reduce Mileage when using the fleet tracking solutions.
It helps reduce the customizable alerts as reducing the mileage cuts down on unnecessary trips.
3. Bad fleet drivers
Fleet tracking solutions is the ideal way to monitor the behavior of the fleet drivers and identifying bad driving. This is important as it ensures that the vehicles are used for their purpose, not for other miscellaneous activities outside the fleet business. Drivers who do not do as per the instructions of their employer are identified hence the need for the fleet tracking solutions for coordination.
5 Fleet Solutions For Your Company With Fleet Tracking
In order to guarantee constant mobility, your vehicles should always be ready to go whenever you need them. But that is not all: route planning and fleet usage also play a central role. This is where the operation of pool vehicles and corporate car sharing has proven its worth. Such vehicles can be booked at any time by different employees according to their needs.
The downfall however, is that the vehicle management duties quickly become confusing. Software support is a welcome help in this regard, providing an overview of the bookings and the total utilisation of the vehicle pool.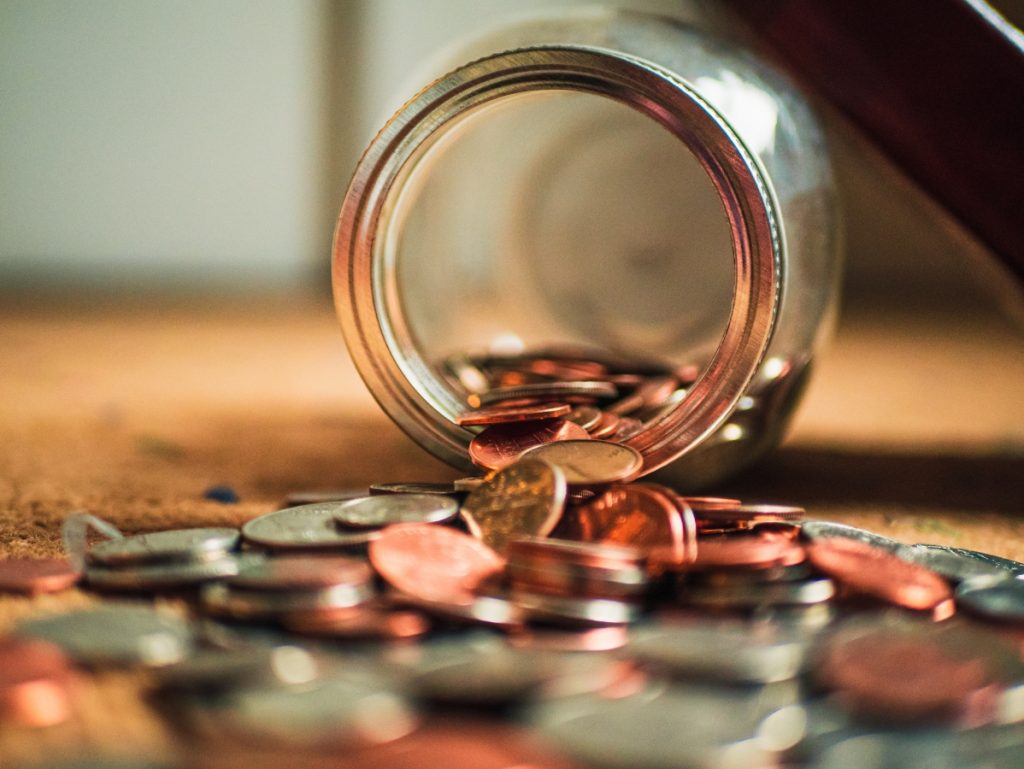 1. More tracking, less vehicles on the road
By utilising the fleet you have on the road it is possible to reduce the number of cars in your fleet while still increasing its efficiency, and thereby optimising your fleet. According to estimates by experts, this kind of fleet solution can even cut costs with a small vehicle pool. Thanks to higher capacity utilisation, the efficiency of the fleet should be increased by up to 30%.
2. Route optimisation with GPS
Knowing exactly where your vehicles are and where they have been means you can help them navigate the roads better. The best way to locate your own fleet is by GPS tracking. This fleet optimisation feature makes it possible to locate all vehicles at any time.
This is a great fleet solution, because vehicles that are tracked are better utilised and efficient. This means that more vehicles can be used at any time, in such a way that there are hardly any unnecessary empty runs. It may seem obvious but this fleet solution has tremendous results in reducing costs.
See what our customers have to say about saving time, money and hassle with Vimcar.
3. Reduced administrative work
Telematics is a fleet solution combining telecommunications and information technology. This kind of technology is used to locate your fleet and is essential to a fleet management company's product.
With telematics, route guidance can be improved and thus the vehicles can be used to their optimum capacity.
4. Getting the right fleet insurance
One key fleet solution that can help save money is insuring your whole fleet with fleet insurance, as opposed to insuring each car individually. This can reduce your premiums, save time and cut down on the amount of paperwork you have to do.
Read our full fleet insurance guide and download our fleet Insurance checklist.
5. Careful vehicle procurement as a fleet solution
Often, car leasing tends to drain less financial and time-related resources compared to purchasing. Before you move forward with fleet procurement, it is essential to find vehicles that will cost little throughout its whole lifetime – don't just consider upfront fees!
Make sure you know exactly how to proceed with leasing: read our fleet leasing guide and download our checklist
Advantages Of Fleet Tracking As A Fleet Solution
Better digital networking, documentation and direct communication between driver and headquarters.
Cost reduction: Weak points such as excessive fuel consumption or unnecessary downtimes can be detected by telematics.
Increased safety: Sensors collect relevant information from the vehicle, which can detect defects earlier and possibly prevent accidents.
Increased planning reliability: Vehicle maintenance times can be calculated more accurately, resulting in fewer breakdowns for the vehicle fleet.
How Does Fleet Optimisation & Tracking Reduces Costs?
Having a Live GPS tracker for your vehicle is the most effective way to ensure smooth running and efficiency in your business. If you're aiming for maximising profits a vehicle tracker tracker is the right fleet solution for your business. Fleet management trackers help reduce cost such as:
Reduction in Fuel Cost: Many things drain the fuel in cars like long-distance travel, engine heat, idling, and more. Trackers enables you to oversee the distance covered, how many stops were made unnecessarily and any other irregularities causing fuel consumption.
Monitoring of Mileage: With a van tracker, you can locate the car and have documentation of all distances and routes covered. This way, you can evaluate which places have longer distances and possible shorter routes, hence cutting costs.
Maintenance Cost Reduction: A tracker systematically keeps a record of everything a vehicle goes through, which makes it easier to stay on top of regular maintenance needs. This helps you avoid expenses that come with neglected vehicle repairs and upkeep.
What Causes A Rise In Fleet Costs?
The expenses that arise from managing a fleet come from many sources including but not limited to: fuel and regular maintenance; traffic, construction and road closures; taxes and Clean Air Zone fees; accidents and damage; vehicle tracking equipment; driver training; safety policies, and much more.
These expected, and sometimes unexpected, costs add up quickly. Luckily there are fleet solutions available. A fleet management tool can provide some practical ways to ensure you reduce the cost of the fleet.
Timely planning for each vehicle's route prevents multiple vehicles unknowingly assigned to similar routes creating unnecessary trips.
Monitoring the driving habits of drivers is an effective fleet solution for reducing reckless behaviour like breaking speed limit laws. Poor driving behaviour can lead to huge losses for a company. From wasting gas while speeding, to breaking laws and causing accidents.
4 Things To Consider When Looking For The Right Fleet Solutions For Your Business
Telematics devices should be simple, cost-effective, and work seamlessly in the background. Not all fleet telematics devices are created equal, and with such a wide range of providers on the market, how do you know which one to choose?
Vimcar has become the leading fleet solutions company in the UK and Europe since 2014. Fleet Geo has the potential to cut your fleet costs by up to 15%, increase productivity by up to 30%, and, save up to 60% of fleet-related time.
So what makes our Fleet Geo service award-winning? And how can our fleet solutions benefit your business? Here's what to consider when looking at fleet optimisation solutions.
1. Ease of Installation
Our hardware is incredibly easy to install – in fact, it can be self-installed in minutes resulting in no downtime. We offer two hardware options: The Vimcar Dongle, or Vimcar Box.
The OBD2 dongle takes seconds to install. Simply plug it into your vehicle's OBD interface that is usually found in the vehicle's footwell. It is that simple!
If your vehicle does not have an OBD port or you require installation that is out of view, then the Vimcar Box installs directly onto your vehicle's battery.
Once the hardware is installed, the Fleet Geo software can be downloaded and used wherever you – or your vehicles – are.
2. Price
Price is going to be a major factor when looking at fleet solutions. Vimcar offer a number of flexible contract plans starting from just £7.90 per month. On top of that, there is no installation fee, free hardware, and zero hidden costs, making Fleet Geo incredibly cost-effective.
3. Access to Accurate Data
Of course, one of the most important considerations will be the data you receive from your fleet management devices.
Unlike competitors, we use customer feedback to ensure our fleet solutions best suit the needs of modern businesses. We offer the most accurate real-time GPS tracking available on the market today. This is refreshed every 20 seconds, giving you live tracking of every vehicle in your fleet.
4. Great Customer Service
Our Customer Success Team is on hand to help optimise your fleet. In-depth tutorials with individual onboarding gives you a full tour of the software over the phone. We provide free support on every business day of the week with no admin or support fees. Every Vimcar customer receives their own dedicated Customer Success Agent who can be contacted by phone or email.
Fleet Geo is a fleet management solution designed around the needs of our customers. Our solutions can be further extended to include digital timesheets, fleet management optimisation, driver speed analysis and much more.
Fleet Solutions For Both Large And Small Fleets
Whether you have a small or large fleet, fleet optimisation tactics can be beneficial to the long term success of your company.
The problems that arise with both fleet sizes are more or less equal, and subsequently so are fleet solutions.
That being said, the larger the fleet the more detrimental the effect or costly a mistake or lack of proper fleet optimisation can be. The more vehicles you have the more you will have to pay, and yes this does include investing in fleet tracking.
However, some fleet management product providers offer bundle packages and discounts for large fleets or even trial periods for SMEs who aren't in a position to commit to a long term contract right away. Be sure to talk with the sales representative about your specific fleet needs.
Regardless of vehicle fleet size, all companies can benefit from fleet optimisation. Here are just a few of the ways fleet management can help your company regardless of size:
Business Mileage revenue for grey fleets is a government set regulation that requires all businesses to report and pay taxes to HMRC if they make payments to their employees above a certain amount. Mileage Allowance Payments (MAPs) cut across all fleets, whether you have one driver using a personal vehicle or 25, all are susceptible to HMRC taxes.
Shortage of labor for both large and small businesses has been a struggle. Reports have shown that there has been an increasing decline of HGV drivers in the UK.
Fleet tracking expenses depends on which fleet solutions you want, the provider you go with and the number of trackers needed. However, whatever the cost or your budget, fleet management services should be strongly considered when it comes to your company's fleet budget.
Fleet Solutions That Fleet Tracking Provides
Cost cutting. The fleet solutions offered by a GPS vehicle tracking system is of significant value to your business and can help cut costs across multiple pain points. Making your business more productive. The time your company accords has monetary value and time wasted is money lost. With a fleet management system you can plan efficient routes and ensure quick flow of vehicles between jobs or deliveries.
Theft protection. Fleet tracking provides peace of mind over your vehicles and machinery. With real-time locations of all your tracked motor vehicles available in the palm of your hand, you won't need to worry about theft attempts or vehicle misuse. Fleet managers will be immediately notified if a vehicle is moved without permission.
Route optimisation. Traffic, road closures, Clean Air Zones, can all be detrimental to business operations. Fleet tracking gives you access to your route history, helping you to cut out overlaps and time-wasting stops. You can craft a route plan that is faster and time-saving.
Less administration. The stress of paperwork or manually entering vehicle data each day is reduced with digital vehicle tracking. Driver hours and vehicle mileage is automatically collected with the GPS tracker, and already collected data can be easily exported and shared across departments.
Gone are the days of suffering unnecessary financial losses due to poor fleet optimisation. Fleet solutions are ensured to your business when you invest in a fleet management product.
With this information, you can now take corrective measures in deciding which fleet solutions your business need to accelerate production. Fleet management is vital for the success of your vehicle fleet and business.
---