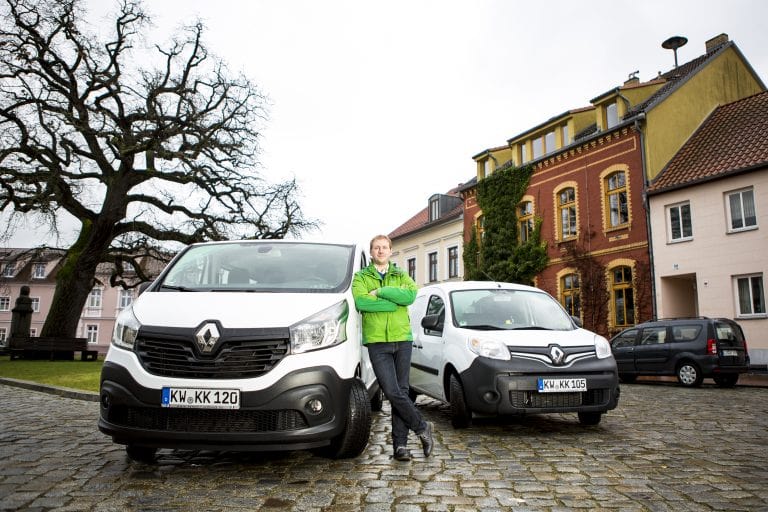 A fleet manager is responsible for the management, organisation and operation of an organisation's fleet (a unit of vehicles). The tasks are carried out either as a dedicated 'fleet manager' or, more commonly, as an adjunct to another role within the company.
The most forward-thinking employers in the UK are now treating fleet car management as a critical business opportunity. Moreover, the general trend towards a digitalisated fleet has given a new purpose to this role. Fleet managers' tasks are becoming more digitised as a result, with robust training and certification being essential.
For Beginners & Intermediates: Free Fleet Manager Guide
Required skills of fleet car management
1. Business
A fleet manager must be able to assess which vehicles are economically viable in the long term, keeping in mind the optimum service life and performance of the vehicles. Looking at the different forms of financing a fleet is also important. Purchasing, leasing and loan-based financing are all possible options.
Because each variant has a different impact on the company's balance sheet, basic commercial knowledge is a must, in order to set up and maintain a fleet that is cost-efficient and process-oriented.
2. Tax and legal
Lack of proper tax and legal knowledge can hurt the prosperity of an organization. The fleet manager should be fully aware of the legal responsibilities such as ownership liability, vehicle insurance, and proper tax regulations. Additionally, if a company maintains vehicles in another country, it is important to be aware of the different laws and guidelines in that country.
3. Technical
In principle, the fleet manager must also possess technical skills and have an overview of the automobile sector. This will help them to decide which vehicles and models are the most efficient for the vehicle fleet. It is also useful for tracking vehicle repairs and related invoices.
4. Managerial
It should not be forgotten that the fleet manager must have a high level of social and managerial skills. Not only do they manage the company's vehicles but also its drivers. This involves a lot of tasks from drivers licence checks, assigning safety and training courses, and monitoring driving behaviour.
The fleet manager must be comfortable interacting with drivers in a multitude of situations, from explaining new regulations to reprimanding poor behaviour.
For Beginners & Intermediates: Free Fleet Manager Ebook
Fleet manager tasks
The spectrum of tasks carried out by a fleet manager is vast, and along with their daily tasks they will need to regularly coordinate with other departments and agencies. That said, the tasks that the fleet manager has to carry out depend on the company and the size of the fleet.
It is often underestimated how time-sensitive the management and planning of a fleet of vehicles can be. Here is a glimpse of the tasks carried out by a fleet manager:
Fleet analysis, reporting and optimisation
Owner liability and traffic safety
Driver's licence check
Vehicle maintenance and services
Maintenance of vehicles and driver files
Vehicle purchase, leasing and selling
Fuel card checks
Fuel consumption
Cost controls
Mileage supervision
Claims processing
Contract management and insurance
Pool vehicle management
Communication with drivers
Repair processing
Tyre management (summer/winter)
Want advice on how to better manage your fleet? Our fleet experts can give you a free consultation!
Five tips you need to become an effective Car fleet Manager
Good fleet management is essential in any business. It requires professionalism, hard work, and preparedness. As a car fleet manager, you can implement some useful tips to make your work effective and easier. Additionally, these tips will make the work simple and benefit you with tons of advantages, including fewer repairs, lower risks, insurance coverage, and security.
1. Ability to multi-task
As a car fleet manager, you must be able to deal with several tasks daily. You must ensure driver availability, maintain low costs, and handle unscheduled vehicle downtime, among other things. A fleet manager is a fast-paced role, and most times, you have to be assertive.
2. Know your costs
A high number of businesses are operating under tight budgets. This means the fleet department is no exception. While the fleet management costs continue to spiral, the funds get minimised. As the fleet manager, you always need to balance providing top-rate services at minimum cost.
To do this, it is vital to know your costs. Both the direct and indirect costs incurred by a fleet must be determined so you can carefully and correctly plan how to lower them. Some indirect costs consist of customer satisfaction, driver downtime, and marketing value.
3. Choose the Right Vehicles
Choosing the right kind of vehicle for your fleet is important for preventing future maintenance problems. In addition, choose cars with modern-day features to slow the depreciation process. Utilising the company provided vehicles instead of having employees use their own cars and reimbursing them afterward is one of the best tips that can make your fleet management easier. There are several advantages to this, including having a uniform image, reduced liability issues, and making sure the right type of vehicle is used for the job.
4. Inspire and lead the team
The team will often look up to you for guidance; therefore, it's crucial to be a good team leader and inspire confidence as well as trust at all times. As a good car fleet manager, you should quickly analyze information, solve problems, and decide the correct course of action.
5. Excellent communication skills
Any internal or external communication that affects the business needs to be communicated to the fleet. As a car fleet manager, you require excellent communication skills to choose the most appropriate communication channels and ensure that accurate information is conveyed to your team. The proper communication channels will enable the smooth operation of the fleet.
Car Fleet Manager Software
It is important to note that the tasks and requirements of a fleet manager are constantly changing. At the same time, digital forms for managing the vehicle fleet are also emerging. This makes it possible to simplify routine activities with tools and thus automate processes such as vehicle configuration or electronic driver's license checks.
Fleet car management software offers functions such as vehicle live tracking, digital mileage trackers and timesheets, organised parking and theft protection. Thus, replacing manual activities with speedy, digital processes. Fleet software's features also ensure that a fleet can run to its full potential, with regards to their optimisation and efficiency – and therefore have far-reaching benefits on business.
To find out more about fleet management, please visit our Fleet Management Hub
Want to save money on your fleet?
clear
---
Vimcar Brochure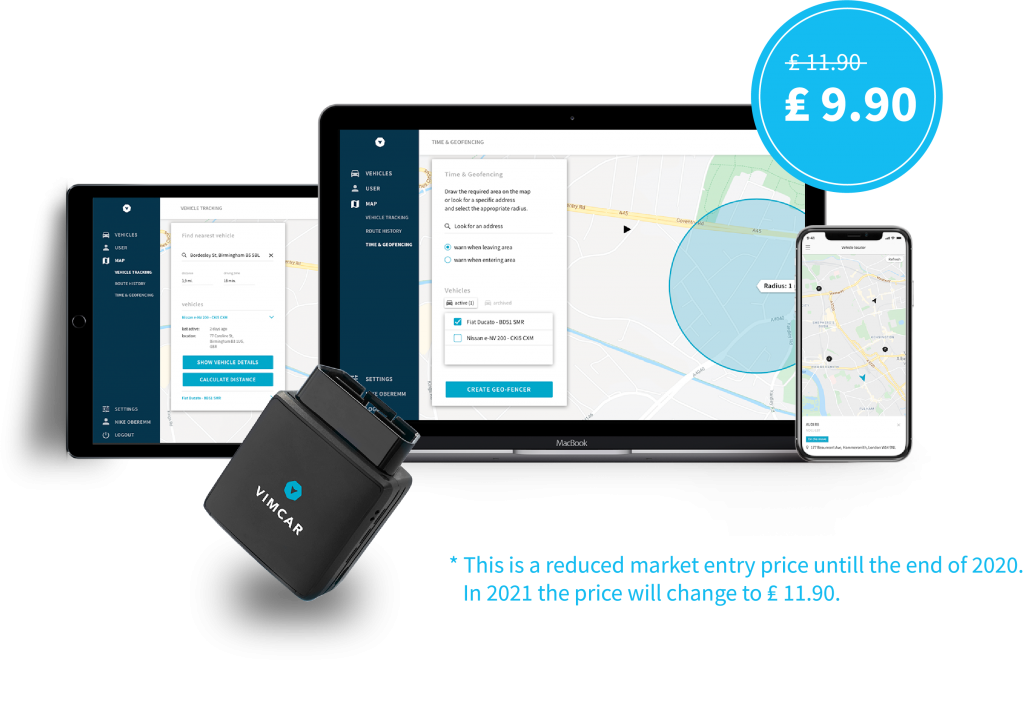 You may also like these other glossary terms: Fleet Manager, Corporate Car Sharing, and Telematics