Protecting your fleet with the right insurance coverage for your business is an important part of a fleet manager's job. Instead of insuring each vehicle individually, many opt to keep it simple and go with fleet insurance.
→ It's Often More Cost- and Time-Effective To Insure Your Entire Fleet Under A Single Package
This article will break down what fleet insurance for business is, and how you can get a better fleet insurance quote.
What is Fleet Insurance?
Fleet insurance is a type of cover insuring numerous business vehicles with one flat rate. By covering all your vehicles under one policy, you save the hassle of researching the best coverage for each individual vehicle.
Plus, because you only have one policy to renew, you save administrative time keeping up with renewal dates.
Get a Free Business Car Insurance Checklist:
Types of Fleet Insurance for Business
While there are as many fleet insurance packages as there are providers, there are three main types of fleet insurance for business.
1. Third-Party Insurance
The most minimal and affordable type of fleet insurance is third-party. This only covers third party damage done to another driver and vehicle. Because it doesn't cover damage done to your own vehicles or drivers, many fleet managers choose more comprehensive coverage.
2. Third-Party, Fire & Theft
Third-party, fire & theft covers vehicle damages due to theft and fire in addition to third-party damages. This medium-coverage plan may be a good fit for businesses looking for an intermediate level of coverage and costs.
3. Fully Comprehensive
Fully comprehensive insurance covers all damages including to your own vehicles and drivers, fire, theft, and third-party. While it is the most expensive, in the long run it may cost less than paying for damages out of pocket.
What Determines Your Premium?
Your insurance premium quote will vary depending how many vehicles are in your fleet, your vehicle models, claim history, driver risk profile, and time spent on the road.
Read more: What Is Fleet Insurance?
How to Save on Fleet Insurance
Everyone wants to save on fleet insurance for business vehicles, and there are many things you can do to lower your premium. These include:
Hiring drivers with good driving records
Driving electric vehicles
Reducing your annual mileage
Regularly maintaining your vehicles
Storing your vehicles in secure facilities
Installing dashboard cameras
One often overlooked money-saver is fleet telematics: did you know that fleet telematics systems can get you a better fleet insurance quote?
→ Many Insurance Companies Offer Discounts To Fleets With GPS Tracker Systems
GPS Trackers Protect Your Fleet
Insurance providers know that GPS trackers:
Show real-time vehicle locations
Tracked vehicles are involved in fewer claims than untracked vehicles. Providers then pass those savings on to you through reduced premiums.
Route Tracking for Reduced Mileage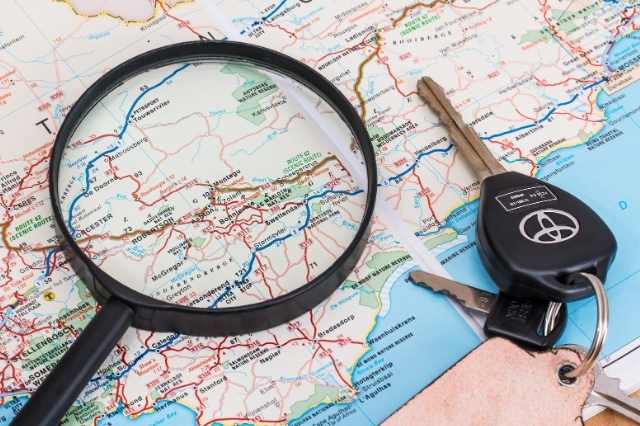 Reducing your annual mileage can get you a deeper discount on your premiums, but it's difficult to prove without fleet telematics.
Not only do GPS trackers allow you to easily demonstrate your mileage to providers, but the average fleet reports a decrease in total mileage of 10% after the introduction of fleet management software.
Plus, GPS trackers like Vimcar's Fleet Geo reduce fleet costs by up to 15% and increase productivity by up to 30%, savings most companies cannot afford to ignore.
Fleet Insurance and Fleet Telematics: the Perfect Pair
Fleet insurance for business vehicles is a great solution for fleet managers looking to simplify administration and reduce overall costs. Investing in a fleet telematics system like Fleet Geo allows you to reduce insurance premiums and minimise liability.
With reduction in insurance costs, petrol, theft, and so much more, GPS trackers pay for themselves in the long run.
After installing fleet telematics, you will wonder how you managed your fleet without it. To learn more about how Vimcar's Fleet Geo can help protect your fleet and reduce your fleet insurance quote, contact our customer service team today.
---
Vimcar Brochure