Are your searches for "car trackers near me" coming up short? With the available options on the market, finding the right car tracker can be daunting. While this technology is meant to make your life easier, many GPS trackers have complicated setups and poor customer service. Not with Vimcar. Our straightforward installation and outstanding customer service make setup a breeze.
How Do You Find the Best "Car Tracker Near Me"?
Whether your business is based in a large urban centre or rural community, you can access our GPS trackers and easily install them with our remote support and online demos.
1. Car Trackers Shipped to Your Door
Vimcar ships car trackers directly to your door, and our trackers are easily self-installed from the comfort of your own home. No more worrying about hiring a mechanic or setting up an appointment!
2. GPS Trackers With Solutions You Need
At Vimcar we know that finding "a car tracker near me" isn't enough— it needs to be the right fit for your business.
Vimcar's cable-free hardware is compatible with all vehicles, and you can choose between an OBD Dongle or Box according to your preferences. Our Dongle is installed in seconds by simply plugging it into your car's OBD interface (in the top right of your vehicle's footwell). Alternatively, the Vimcar Box attaches directly to the car's battery. This is a great solution for those wanting an invisible tracker or one not requiring an OBD port.
Get a Beginners Guide to GPS Fleet Tracking: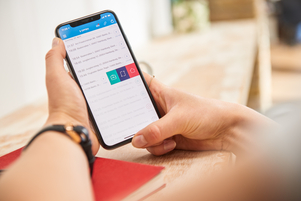 Our user-friendly app works on laptops, PCs, tablets, and phones. We make it simple for you and your team to access data right at your fingertips, whenever you need it.
Read more: How Often Does Vimcar's GPS Tracker Update Its Position?
3. Customised Service
We tailor our GPS tracker packages to your individual needs over the phone, so you get the specific solutions you're looking for and nothing you don't. No matter the size or composition of your fleet, Vimcar's product can help your business run better and with features that fit your need.
4. Comprehensive Installation Support
We offer a free remote tour of our software with simple, intuitive setup. Even if you're not a tech whiz, you can easily and quickly install our product. Vimcar's customer service professionals are experts in remote support.
"Fleet Geo does what it says: it's an easy-to-use tool. Simple to install and there are no ongoing costs. From the Account Manager and initial interaction to payment flexibility, everything is dead-easy and simple."

Mike Meyer, Managing Director of Critical Facilities Solutions
Read the full testimonial from Critical Facilities Solutions here
Want advice on how to better manage your fleet? Our fleet experts can give you a free consultation!
5. Ongoing Assistance
Our customer care doesn't stop after installation. Our friendly customer service team is always on hand to help with anything you might need over the phone.
Solutions Wherever You Are
Vimcar is here with remote solutions in your search to find the perfect "car tracker near me".
No matter where you're based, you can access our helpful installation guides. Vimcar's YouTube page is a great resource featuring video instructions on easy product installation.
Our helpful Glossary of fleet management terms gets you up to speed on everything you need to know.
In this rapidly evolving business climate, it's important to stay on top of market and legislative changes. Don't find yourself out of the loop — Vimcar Blog articles make it easy to keep informed on fleet management industry changes.
Our hands-on customer service team has earned a reputation for our client-centred approach. Happy customer Phillip Thompson, Company Director of Active Traffic Management says regarding Vimcar's level of customer support, "It's on point. When you need anything, it gets done straight away."
Remote Car Tracking Solutions Customised to You
No matter where you are in the UK, Vimcar answers your "car tracker near me" queries with high-quality products shipped right to your door. Our customised products can save your business up to 15% on fleet management costs. We help you get the most out of your fleet.
Vimcar is the market leader with digital fleet management products that are revolutionising car tracking. We take the guesswork out of digitising your fleet with our customisable products and world-class customer service.
Customer-Centred Support with our UK Car Trackers
At Vimcar we know that finding a car tracker near you is just the first step. While high-quality products attract customers, it's excellent service that keeps them. See for yourself how our expert in-house customer service team is here to help you no matter where you're located.
Our commitment to our customers doesn't end once you purchase the product. As long as you are with Vimcar, we are with you.
Vimcar's UK Car Trackers
Managing an organised fleet can be daunting. This is especially true if you are working with an ineffective greet managing system or an unreliable service provider. However, working with the right company like Vimcar is beneficial to you and your business. That's what we are committed to providing our clients since venturing into the UK market. We have worked with quite several happy clients. Below are a few reviews from some of our satisfied clients.
'Car Tracker Near Me': Industry by Industry
1. Security Services
Vimcar's UK car trackers offer straightforward tracking solutions to diverse businesses from different sectors, and security services are one of them. One such security firm is Wright's K9 Security Services. Wright's K9 specialises in transporting highly trained security canines that assist in emergency security operations.
According to the founder Allan Wright, the company was experiencing a lot of delays and inefficiencies owing to vehicle misuse. However, when Fleet Geo's UK car trackers came into the picture, the company is now able to monitor driver habits and any other form of discrepancy. The security company can alert clients when deliveries are in transit so they can prepare to receive them. This has been made possible by FleetGeo's geofencing feature.
2. Construction Services
Representing the construction industry is KA Page Groundwork, which has an outstanding reputation for providing the best tarmacking and slabbing services. Founder and Director Kevin Page confessed that if one of his vehicles ever gets stolen, the loss would put him out of business. This is despite the fact that the company has been in business for the past 30 years.
When Vimcar entered the UK market, Page was one of our first clients eager to experience the effectiveness of Vimcar's Fleet Geo car tracker in the UK. Mr. Page happily affirms that he can now relax by tracking his vehicles' whereabouts in real-time. With Fleet Geo, he can monitor and receive alerts of any suspicious activity, driver habits, and progress.
3.Food Services
Doherty Meats, a family-owned business, and Northern Ireland's top meat producer, are among our happy clients in the UK. The company specialises in massive food delivery services in the country. However, the company was experiencing delays and frustrations in meeting its weekly delivery targets. To ensure that drivers do not serve the same area and to maintain route history, the company had our UK car trackers installed in their fleet of delivery vans.
Since then, the company has recorded a steady improvement in maintaining schedules and meeting targets. Doherty Meats Sales and Marketing Manager Brian McQuaid said he can now track and establish vehicle progress and ascertain which driver is serving which route. Since Doherty serves the whole of Northern Ireland, maintaining route history is very crucial for the company.
The above are just a few examples of how Vimcar's car tracker services have helped different types of businesses in the UK. Regardless of which industry your business belongs to, Fleet Geo has excellent tracking solutions designed specifically to improve the efficiency and security of your business.
---
Vimcar Brochure