Put simply, telematics deals with the transmission of data, over long distances. In business, it is commonly related to vehicles. Specifically, how it can help transmit vehicle-related information that can then be used by an employer.
How it works
Telematics can store, send and receive information that is used to control remote objects. GPS technology enables telematics to mark a location and to communicate this information to a central software – which can then be read by the end-user.
Vehicle telematics meaning
In the commercial field, telematics is generally synonymous with vehicle telematics.
Vehicle telematics means to the monitoring of fleet vehicles and their location and status. Vehicle telematics systems facilitate the exchange of information between a central location and software and individual vehicles within the fleet.
GPS tracking and other wireless means of communication serve as the medium for the transmission of information to and from the computer-assisted systems of a vehicle. This facilitates, for example, services such as GPS navigation, breakdown services, remote diagnoses and fleet management.
Telematics hardware meaning
Telematics can be implemented by using an on-board diagnostics (OBD) dongle. This dongle can be inserted into an OBD interface (which is standard on most new cars). The dongle reads data from the car, including mileage and routes taken. This information is automatically forwarded to a fleet management software. The data can then be used and further processed in the software. Depending on the fleet management software, functions such as route history, vehicle tracking, theft warning, master data management and vehicle booking are possible.
As an alternative, there are also telematics boxes that are installed onto the car's battery. The box is suitable for all those vehicles that do not have an OBD interface. Often electric vehicles, for example, do not have them. The box functions in exactly the same way as the dongle and transfers all vehicle data to the fleet software.
Get a Beginners Guide Telematics Tracking:
New perspectives
Faster wireless networks facilitate more advanced onboard services, such as firmware updates for vehicles – a task that previously entailed a trip to the car dealership.
In particular, telematics is becoming increasingly relevant to businesses' vehicle fleets. It allows vehicle data to be transmitted (and therefore read) by businesses who are looking to assess and improve financial efficiency, customer attentiveness and fleet administration.
aad
---
Vimcar Brochure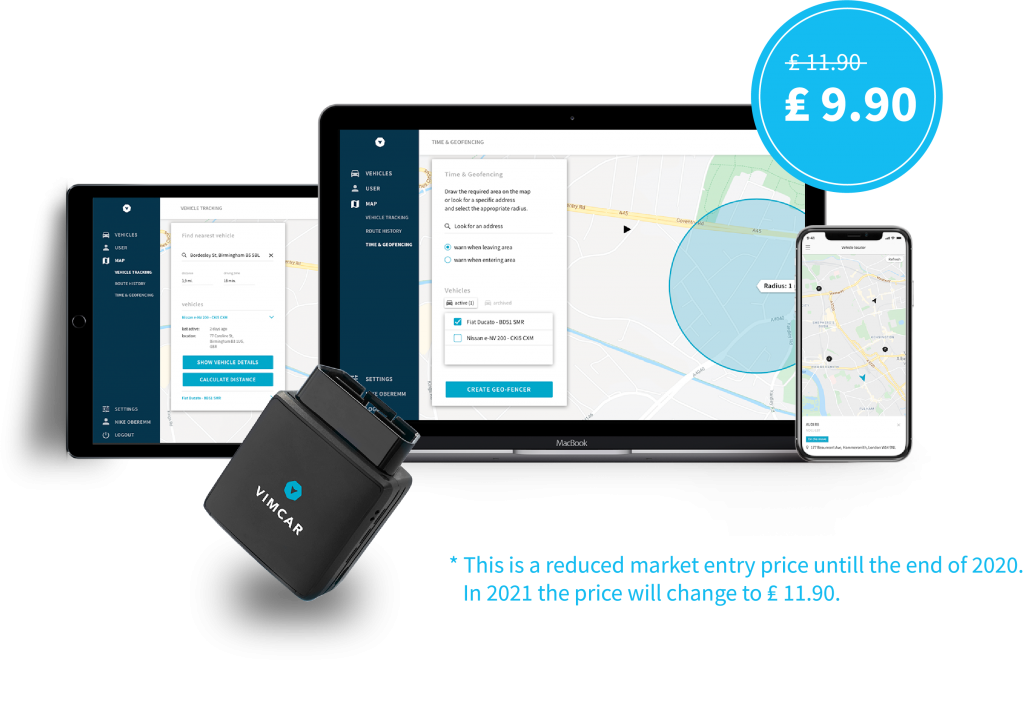 c
You may also like these other glossary terms: Fleet Tracking, GPS Fleet Tracker and Geofencing