A fleet management system provides fleet managers an easy-to-use tool for improving the efficiency and productivity of company vehicles. By implimenting a GPS tracking software, fleet managers get access to real-time vehicle tracking and insightful route history. It also offers reduces fuelling costs, vehicle misuse and enhances road safety.
Here are ways to get the most benefits out of GPS tracking tools:
Make Sure Your Provider Offers Quality Customer Service
To get the best use out of your GPS tracking tool, it is important to have a relationship with your fleet management tool provider. A fleet management software not only provides real-time location of company vehicles; it offers actionable data that guides short and long-term corporate decisions. This makes it vital to choose your provider carefully.
The ideal fleet management software provider will offer intuitive tools that help you optimise operations and reduce business costs. Their customer service will be stellar and reliable. Identify the functionalities important to your fleet operations and select a provider that can deliver those capabilities reliably.
Get a Beginners Guide to GPS Tracking Software:
Read Customer Testimonials
Social proof is important when investing in a GPS tracking software. Honest user reviews can help you determine whether the functionalities a provider promised work as advertised.
Testimonials also provide more insights about how a company treats its customers. You can even contact current users for feedback and request for live demonstrations for a hands-on experience of the software. That way, you are better positioned to decide whether the provider's software and customer support will meet your company's expectations.
Assign a Fleet Manager
If you are considering getting a GPS tracking software or already have one, having a dedicated Fleet Manager can help maximise the full capabilities of your investment. For many companies, a fleet manager is not a full-time employee, but a role a manager has to take on besides all their other tasks. But having someone "fluent" in fleet management tasks and responsibilities is very important.
Read more: What is Fleet Management?
A dedicated fleet manager will serve as the first point of contact between your company and the provider. This person will also help identify the needs required for your fleet operations, allowing the provider to serve you better.
Vimcar offers many resources to fleet managers to better understand their new role. Additionally, our customer service is accessible and fully knowledgeable in our product. As your priorities and objectives grow, Vimcar Support will work with the fleet manager to ensure our GPS tracking software improves and grows with you.
Improve Training on Use of Fleet Management Software
Users of fleet management software are often dazzled by the plethora of advanced features bundled into the tools. Unfortunately, you won't get the most use from a GPS tracking software if you don't understand how the technical features apply to everyday fleet operations.
It is essential for your fleet manager to understand how to use the features. Vimcar provides a comprehensive training package that will educate fleet managers on how to utilise the full capabilities of our tool.
Read more: Fleet Management Consultants: Is It Worth Outsourcing?
Pay Only for What You Use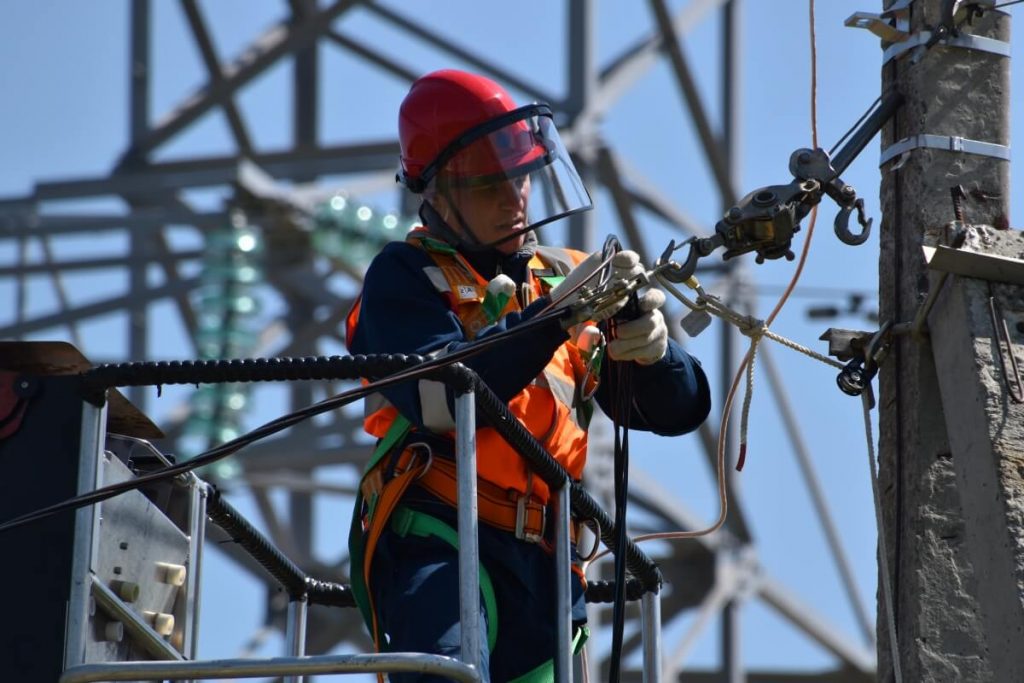 Most fleet management software come with a slew of features that many businesses won't use. Unfortunately, most businesses pay for extra capabilities they don't need. Even worse, the person operating the software may lack the technical expertise to use them.
At Vimcar, we believe simplicity is key to getting the most out of our products. Rather than buy the entire package, you can choose only the features essential for your fleet operations. That way you can cut cost and learn how to use the features that directly benefit your business.
How Can GPS Tracking Software Save You Money and Time?
GPS tracking software offer businesses a wide range of capabilities such as preventing theft, improving driver behaviour, and enhancing customer service. These fleet management systems can also help your company save time and money. But how? Below, we outline ways you can use vehicle tracking systems to reduce operating costs and delays.
Improve Driving Habits
Fleet Geo GPS tracking software can help improve employee driving habits and save your business money. The software allows you to monitor key elements of driver behaviour such as overspeeding and overdriving, habits that increase fuel consumption and vehicle wear and tear. By monitoring individual driver behaviour, fleet managers can help employees improve their driving, enhance fuel efficiency and boost the safety of drivers and company vehicles.
Optimise Routes
GPS tracking software like Vimcar's Fleet Geo can help you optimise routes for effective job allocation. With features such as real-time vehicle tracking, route history, and address search, you can quickly allocate drivers nearest to customers, provide accurate ETAs to clients, and help employees avoid routes that can cause delays or accidents. These can help your business save time, improve customer service, and ultimately enhance revenue generation.
Improve Customer Service
GPS tracking software can help you improve customer service, which can help you gain their loyalty and business. Thanks to live vehicle tracking and precise route histories, fleet management systems allow you to communicate more effectively with customers. You can provide accurate delivery time estimates and let them know earlier if there will be delays so they can adjust their plans. By helping you provide quality customer service, GPS tracking softwares improve your chances of getting repeat customers, which is the backbone of successful businesses.
Enhance Vehicle Utilisation
Your business can also save money with GPS tracking products through improved vehicle utilisation. Fleet management solutions provide a trove of insightful data such as mileage logs that allow you to identify under-utilised or unused vehicles. The information can inform the company's decision to buy or sell vehicles to improve fleet efficiency and reduce operating costs.
Reduce Insurance Premiums with GPS Tracking Software
You can reduce your insurance premiums by installing GPS tracking software on your fleet vehicles. This is dependant on your insurance company though.
Because fleet managers can monitor vehicles in real-time, employees driving cars with GPS trackers are typically well behaved. They tend to drive within allowed speed limits and avoid dangerous driving habits, which drastically reduces their chances of getting involved in accidents. Insurance companies are aware of these benefits and offer discounts on premiums for vehicles with GPS trackers, reducing your operating expenses.
Read more: Company Car Tax Code & Rules
Conclusion
A good GPS fleet tracking software is simple, user-friendly and focuses on features vital to your business. The provider will also offer quality customer support. But to get the best out of your GPS tracking product, it is important to choose a reliable provider that will build a long-term relationship with your business.
Have a dedicated fleet manager who will master the technical and practical aspects of the software. And buy only the features that directly contribute to your company's short- and long-term goals and objectives. Vimcar's fleet management software offers industry-leading fleet management solutions, exceptional customer service, and customised options designed to cater to your fleet's unique priorities.
---