According to the 2019 Fleet Technology Trends Survey, truck tracking:
Improves customer service
Streamlines workflow
Conducted by Bobit Business Media, this survey gathered responses from over 1,200 fleet managers, executives and mobile-business professionals.
For the second year in a row, this survey found that the benefits companies realised from fleet tracking technology exceeded expectations: "98% of survey respondents said that fleet tracking was beneficial", 2019 Fleet Technology Trends Survey
The 2019 survey proved GPS truck tracking to be beneficial. So, let's take a look at 5 of the most common myths about truck tracking. Alternatively, if you would like to download Vimcar Truck Tracking Brochure, just go to this section.
5 Myths About GPS Truck Tracking System
1. Truck GPS Tracking Isn't Worth the Money
Perhaps the biggest misconception about GPS truck tracking is that it's not worth investing in. However, the 2019 Fleet Technology Trends Survey proves otherwise. 45% of those surveyed achieved a positive ROI in less than 11 months — that's an increase of 18.5% compared to last year. Furthermore, 22% reported a positive ROI in less than 3 months.
The data collected in this survey suggests that companies that haven't invested in fleet tracking are "losing a competitive edge." Remember that truck tracking systems don't just show you where your vehicles are in real time. This type of software also provides you with custom alerts, insights and route history reports — all of which can help you make better decisions about how to manage your fleet and increase your bottom line.
2. It Doesn't Improve Customer Service
A common misconception about truck tracking systems is that it doesn't improve customer service. However, the 2019 Fleet Technology Trends Survey suggests otherwise. 50% of those surveyed reported increased customer service thanks to the implementation of GPS fleet tracking software.
By using this software, you'll be able to track your fleet in real time, meaning you can say goodbye to sifting through paper logs to figure out where each of your vehicles are. More importantly, when last-minute service calls come in all you have to do is click to see where the nearest vehicles are and dispatch drivers accordingly. Your quick response rate will impress customers and boost overall customer service.
Vimcar Truck GPS Tracking PDF
Truck GPS tracking also provides you with extra data about pickups, deliveries and vehicle routes. With this data, you can more accurately provide customers with ETAs, show proof of delivery and more.
read more: 5 Ways Business Vehicle Tracking Improves Customer Service
3. Truck GPS Tracking Doesn't Reduce Fuel Costs
36% of those surveyed said that truck tracking systems had lowered their fuel costs. How? There are actually a few ways GPS truck tracking can save money on fuel. First and foremost, GPS tracking makes it easy to view each vehicle's route history. With this information, you can make adjustments to routes to minimise drive times. Second, GPS tracking also lets you view the total idling times for each vehicle. Combined with the route history documentation, you can optimise routes to avoid clogged intersections at specific times of day, traffic lights and so on. Thus, you'll minimise idling times and save on fuel.
4. Truck GPS Tracking Doesn't Reduce Accident Costs
Most fleet managers think GPS truck tracking can only be used to view vehicle locations in real time and review route histories. However, this same software can be used to collect data on driving speeds and idle times, and simply by knowing they are being tracked drivers are more conscious of their behaviour on the road.
With this data, you can more easily identify aggressive driving behaviours before it causes an accident. Bad driving practices can also cause wear and tear on fleet vehicles. The data provided by truck GPS tracking software makes it easier to stay on top of vehicle maintenance schedules, thus preventing breakdowns or expensive repair costs in the future.
Still not convinced? Of those surveyed, 22% reported lower accident costs while using fleet tracking software. Pretty impressive, right?
5. GPS Truck Tracking Will Only Create More Work
The survey shows that over 90% of companies that currently use fleet tracking software prioritise its ease of use above all else — including the upfront cost to buy and install the software and the monthly fees associated with it. This suggests that GPS truck tracking makes managing a fleet easier, not more complicated.
Yes, GPS fleet tracking software collects more data than a traditional paper log does. But keep in mind that since the data is stored digitally you're able to filter information with just a few clicks of the mouse. Additionally, you can select the kind of data that's collected to suit your company's needs. Most importantly, the data collected from GPS tracking software is more accurate and there's less room for human error when recording mileage, driving hours, fuel usage etc.
Simply put, it makes less work for fleet managers in the long-run and provides peace of mind knowing the numbers are all correct.
Is Vimcar's Truck Tracking System Right for you? 
Businesses that have invested in a GPS tracking system are reaping the benefits, and it's easy for you to do the same.  
To find out if you could save time and money with Vimcar's Truck Tracking system you can:
Is a Truck GPS Worth the Cost?
Despite the prevalence of truck GPS trackers, some business owners still believe they are not worth the cost. But several studies have shown that belief to be untrue. Here are benefits of using truck GPS tracking systems:
Reduced Fuel Costs
According to a 2019 study, up to 36 percent of business owners reduced fuel expenses after using GPS tracking. Truck GPS tracking can decrease time spent idling in traffic, burning fuel and wasting money.
Vimcar's Fleet Geo GPS tracking system will provide you with a comprehensive history of your car's travel history. With that data, you can work out which areas slow down driving and optimise delivery schedules to avoid such areas on future trips.
Improved Customer Service
Customers are the backbone of your business — and it's necessary you keep them happy always. Good truck GPS software helps you provide customers with accurate ETAs. Moreover, you can get goods/services to them faster, which will increase their trust in your ability to deliver promptly.
Exceptional ROI
Businesses using truck GPS trackers have reported higher Return on Investment (ROI) within months of adopting the technology. That only goes to show that GPS tracking for trucks isn't as worthless as some claim.
Improved Productivity
A good thing about truck GPS is that it reduces time spent on mundane activities. For example, by optimising routes, drivers can spend less time idling in traffic. Thus, these drivers can spend more time on more productive activities.
Also, GPS truck tracking systems remove the need for paperwork when running a fleet, making fleet management easier. Now, you need not physically record things such as mileage, vehicle history, and fuel consumption. A fleet tracking system will do this quickly and accurately, too.
What Is the Cost of a Truck GPS?
Compared to market rivals, Vimcar's Fleet Geo has an affordable and flexible pricing system. What you see is what you get — no extra costs or hidden charges.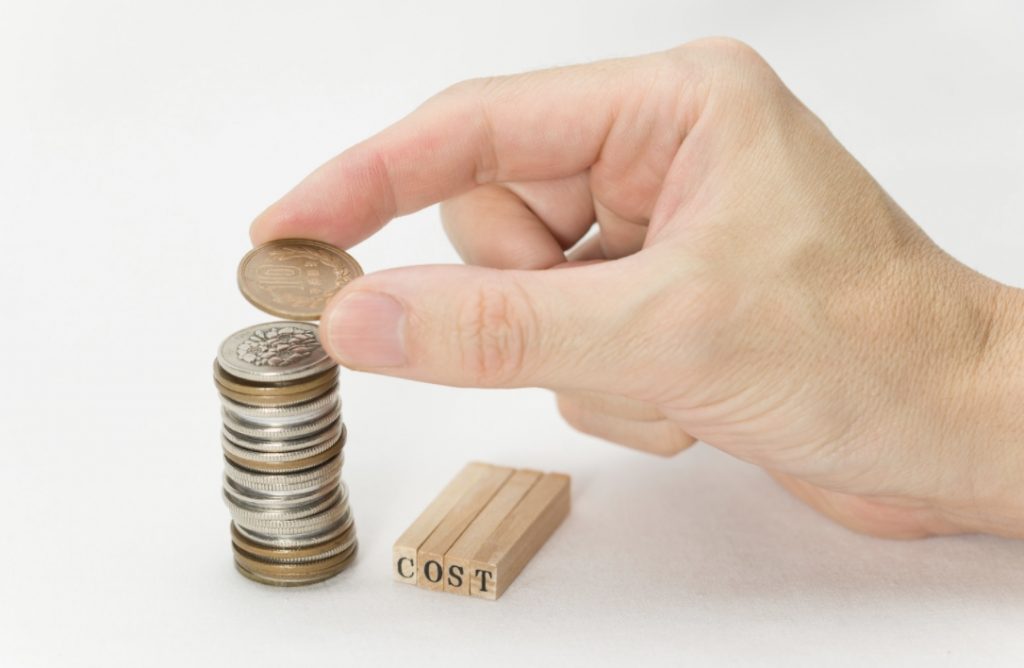 Our 24-month/2-year plan starts at £7.90 per month. We also offer customers a 12-month/1-year plan for just £9.90 per month. If you are just starting and don't want long-term commitment, you can opt for the monthly plan which starts at £11.90.
It's hard to find lower car tracking costs on the market. Why don't you invest in a Fleet Geo truck GPS system for your fleet today?
How to choose a Truck GPS Tracking provider
If you run a company that uses a fleet of vehicles, it's wise to invest in truck gps tracking to ease the mangement of your tracks, issue status reports, and improve driver safety. Telematics hardware and software prioritise efficiency, keep you compliant with vital state regulations, and help you save money.
Even so, choosing the right truck gps tracking for your business can be pretty challenging because of the numerous options available on the market. As the use of truck gps tracking by fleet managers keeps rising across various industries, it's crucial to ensure that you purchase a suitable device for your business' fleet management needs.
So, here are five things you should consider before choosing a tracking system.
1. Identify Your Company Needs
Start by gathering information from each department regarding your fleet's problems and the viable solutions your workers are seeking. Also, identify your company goals and the roles you'd like truck gps tracking to play in your organisation.
Do you need to manage remote workers, increase customer satisfaction, reduce fuel consumption, or you simply want to monitor company vehicles? If so, how many trucks do you want to track, and what's your budget for truck gps tracking?
2. How Does The Device Work?
Before you make any purchases, ensure you know how the system works and how it will help your business. Go for an easy-to-use system that doesn't need any tech skills to navigate. Primarily, most tracking companies offer free demos.
So, take advantage of this and have a sales representative walk you through the system in person. You also want to choose a truck gps tracking system that allows you to see essential metrics such as emergencies and current location immediately you log in.
It's helpful to work with a provider who gives you the freedom to select which type of information to present and how detailed they should be. That way, you can customise your truck gps tracking to your specific needs.
3. Alerts And Notifications
The truck gps tracking system you buy shouldn't be passive and depend only on your observing to ensure the company car's safety. Instead, it should provide you with notifications to keep you in the know about anything happening to your truck.
For instance, your tracker should alert you of any odd vibrations, which might be a sign of a potential theft attempt. So, you'll be able to act promptly and recover your truck in the event it gets stolen.
4. Customer Support
When choosing a truck gps tracking system, another essential factor to consider is having a provider who'll be available around the clock to help you in case of an emergency. Invest in a system that comes with 24/7 help service and reliable customer support.
An ideal tracking company will also have various communication methods such as phone calls, emails, or even personal visits to fit your specific needs. But remember, most truck gps tracking vendors charge an extra fee for priority support.
5. Think About Your Future Needs and how a Truck GPS Tracking can fit into it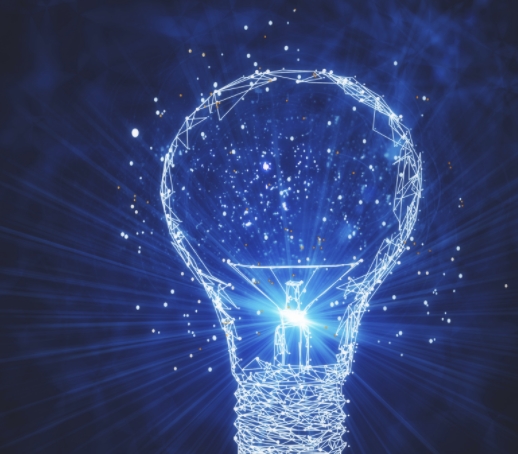 It's also imperative to think ahead about what your business might need in the future. If you want a truck gps tracking system that's efficient, economical, and flexible, consider cloud-based GPS tracking.
It's convenient to use because you can access tracking information anywhere so long as there's an internet connection. What's more, no maintenance is needed since software update is automatic.
Try Out Vimcar's Truck GPS Tracking
When choosing a reliable GPS tracker for your trucks, there's no better option than Vimcar. From in-built customer support, easy-to-use software to flexible price plans, we give you all the necessary tools to improve your bottom line. Contact us today, and be sure of tangible results from truck gps tracking.
How truck tracking improves your fleet productivity
Proper fleet management is essential for any distribution, transport, or logistics company that depends on these assets to generate revenue. Effective truck tracking is an effective way of streamline operations in such companies. The best way to achieve functional truck trucking is by using truck GPS tracking. As you expand your business, customers expect faster services, quick delivery times, and other customised delivery needs. This has made fleet management an uphill task for many fleet managers.
Fleet management has been simplified with our new truck tracking technology, and with any fleet size, fleet managers can stay ahead of the game. The benefits of truck GPS tracking are invaluable to any fleet manager or owner. Vimcar is a renowned household name in the fleet management software industry. At Vimcar, we have a new product known as Driving Style Analysis. With this truck GPS tracking technology, you can proactively tackle inefficient driving behaviour that can help your business save money. Outlined below are ways in which truck tracking increases your business returns by tackling inefficient driving behaviour.
Reduce fuel expenditure
No one has control of the price of fuel, but with a functional truck GPS tracking system, you can observe and control your fleet's fuel consumption. Truck tracking will reduce the amount of money spent to fuel your fleet. Truck GPS tracking will enable the fleet manager to track the mileage and fuel consumption, and with this information, they can make informed and accurate decisions. According to several studies, businesses save up to 36% on fuel after using a truck GPS tracking system.
Effective route utilisation.
A good truck GPS tracking system can be used to reduce the amount of time spent on mundane activities. The truck tracking system can be used to optimise routes and enable the driver to evade traffic. This gives the driver ample time to be productive. Additionally, truck GPS tracking reduces paperwork. The driver is not required physically to record things such as fuel consumption and mileage physically. The truck tracking system will automatically produce such kind of information. Effective route utilisation also reduces fuel consumption
Reduce operational cost
Using a truck GPS tracking system allows the fleet manager to monitor which is using inefficient routes or using the company's car for unauthorised purposes and personal errands. Truck tracking system will provide accurate data on the number of hours the driver claims to have worked, route history, and driver identification.
Improve safety
The factor that the driver knows they are under 24-hours surveillance they become more responsible. Drivers are less likely to speed or engage in any dangerous driving activities. This generally reduces the likelihood of accidents. Additionally, truck tracking ensures that the fleet manager has a real-time vehicle location if the driver needs any help.
Provision of location data in real-time
Truck tracking systems provide real-time data on the exact location of the vehicle. With a truck GPS tracking system installed in your fleet, you can have a real-time operational overview via any smart gadget. The fleet manager can facilitate detours in case of road closures, emergency callouts, or need of spontaneous deliveries.
The benefits of truck tracking are limitless. Truck GPS tracking is an efficient way of knowing how your drivers are performing. With a comprehensive truck tracking system, you can create an elaborate way of managing your workload. A good track trucking system will save you money and time, which will ultimately improve your business productivity. Lastly, truck GPS tracking system will ensure your drivers are safe and perform to their maximum potential.
---
Vimcar Brochure