The total cost of company cars (the company car's TCO) goes far beyond its buying price. And yet, only 1 in 10 companies "currently take total fleet cost of ownership (fleet TCO) into account when procuring vehicles", according to a recent study.
There are costs related to purchasing a vehicle through financing. Other expenses accumulate throughout the car's service life, including fuel, insurance, maintenance, taxes, and vehicle depreciation. This all adds up to the total fleet TCO.
For many companies, a considerable budget goes to vehicle expenses. To maximise profits, fleet managers must understand the cost of company cars and find ways to cut costs and maximise efficiency. If you are keen to capture the fleet TCO in your business, read on.
Get a Free TCO Calculator & See the Cost of Your Company Car
The Cost of Company Cars
Here are the factors that influence the total cost of ownership car in a business:
Insurance
Car insurance policy prices vary significantly with motor vehicle model, size, age, safety rating and where you stay, among other factors. Your car insurance premiums can also hike if your motor vehicle model is one of the most stolen makes.
To keep the cost of company cars low, find ways to qualify for low insurance premiums. It can be by aiming for vehicles within low-priced insurance categories or relocating to an insurance-friendly region. To enhance the security of your car, install a reliable motor vehicle tracking system.
As you may have noticed, most insurance providers are asking their clients to install car trackers with real-time monitoring.
Fuel Expenses & fleet TCO
Fuel consumption is the second largest cost of company cars and fleet TCO. You can refer to the carmaker's mile per gallon (mpg) rating to estimate the fuel efficiency of your cars. However, mpg figures can be misleading, especially when monitoring vehicles with inefficiencies.
The new Worldwide Harmonised Light Vehicle Test Procedure (WLTP) gives more precise fuel consumption approximations. Replace inefficient cars with models with better fuel economy to your total cost of ownership car.
Typically, vehicles with diesel engines are more cost-effective than those that run on petrol. Electricity is much cheaper than petroleum.
MOT Tests and Servicing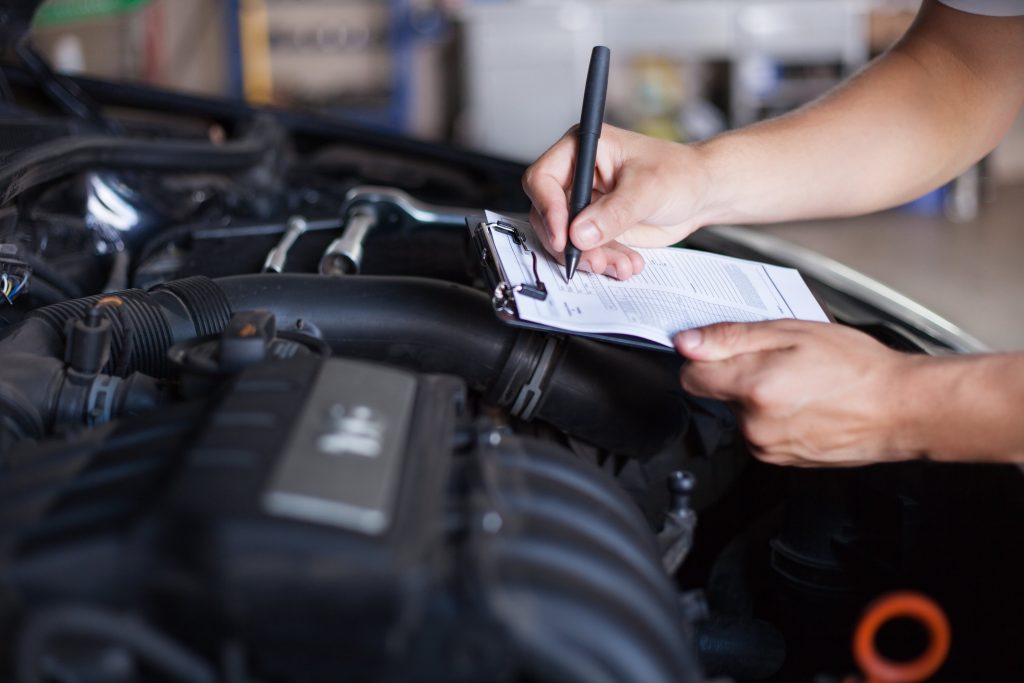 In the United Kingdom, most motor vehicles that are three years or older must undergo an annual Ministry of Transport (MOT) test. The inspection checks roadworthiness, vehicle safety, and exhaust emissions. You should include the budget for servicing and MOT inspections when computing the cost of company cars.
When buying a business motor vehicle, look for models covered with extended manufacturer warranties. Some may be up to seven years. If something happens to your car within the covered period, you can have the manufacturer fix it for free, saving you money.
Car Tax
Every car owner has to pay car tax for any motor vehicle registered in the United Kingdom or driven or parked on public roads. Car tax rates depend on factors like:
Engine size
Fuel type
Carbon dioxide emissions
Motor vehicles with more emissions attract high tax bills, with some exceptions. There are other parameters for determining tax for cars using alternative forms of energy. Calculate car tax for your company cars to understand the cost of company cars and your fleet TCO better.
Company Car Depreciation
Motor vehicles depreciation is a car's decline in value over time. While company car depreciation is not an operating cost, it contributes to the eventual total cost of ownership car. The reason is that a motor vehicle gradually loses its economic value through its useful life.
Company car depreciation is particularly essential when you intend to sell your fleet vehicles in the future. Buying the right car for the job and keeping it in pristine condition can help control depreciation.
Get a Free Checklist to Calculate your Fleet's TCO
Fleet Management Products & Fleet TCO
Avoid poorly-made products that fail when most needed. Some companies have software tools that are too complicated for the end-user to install. You have to visit their technicians to solve even the most trivial issues.
In some instances, you have to reinstall the software every two years. Keeping vehicles off the road for installation increases your fleet TCO and eats into your bottom line.
Fleet Tracking: Lowering the Running Costs of Company Cars
There are many ways that businesses in the UK can lower the cost of company cars. They can cut miles travelled, reduce the fleet size, lower maintenance cost, or even lower fuel cost. While effective, some of these methods might be hard to monitor or implement without proper systems in place. Luckily, there is a way for UK companies to stay on top of their strategies and drive down fleet TCO.
The answer? Fleet tracking.
The tracking technology provides multiple benefits for companies of all shapes and sizes. For a start, it enables them to monitor operations efficiently, servings as a digital blueprint for the promotion of safe and efficient driving. This can help to minimise risk and lower costs – which is a win-win. Let's look at other ways tracking can reduce the cost of company cars.
Fleet Tracking & The Cost of Company Car Fuel
Fuel prices keep changing from time to time. This makes it difficult for companies to keep up with the changes or even plan cost control. Fleet tracking can take care of this problem, as it monitors routes and fuel consumption and gives access to fuel tracking data.
It enables fleet managers to spot inefficient routes and saving potential. The system records everything, including trips, idling, and packing. It then sends the data through the app or dashboard to relevant people. Managers can then act on the information based on need – like train drivers on efficient driving for a problem like excessive idling.
Fleet Tracking, Insurance and Fleet TCO
GPS systems discourage employees from using company cars for personal use. They also improve driving behaviour and reduce the chances of claims because of vehicle theft. All these aspects can lower insurance costs because of the perceived "lower risks." Lower insurance premiums translate to lower cost of company cars and subsequently, company savings.
Fleet Tracking, Pool Cars and Fleet TCO
An HMRC pool car is shared by employees for business reasons and kept within the company premises. It is cheaper to use a single pool car for several employees than to buy different cars for each one of them. Not just because of the initial cost of company cars purchases, but also fuel, tax and maintenance. The only problem comes when this car is used for personal reasons or when the vehicle is shared by staff but doesn't qualify as a pool car. This can attract huge fines by the HMRC. By monitoring pool cars with fleet tracking systems, businesses can ensure compliance with HMRC's strict tax rules.
Fleet Tracking in the UK
Tracking systems help fleet managers to make informed decisions. Fleet management software is a single place for all fleet data, including fuel, vehicles, and drivers. By using the data available, the reporting structures will offer a thorough analysis of costs incurred, support the decision-making process, and help control cost of company cars.