Installing a fleet tracking software inside of a fleet of company vehicles is not used only to transmit the location. Fleet tracking software reduces the potential for fleet downtime, improves workflow and can be useful in the case of theft.
Fleet tracking is essential to give you complete oversight of your fleet's whereabouts in relation to your premises and customers. In turn, you can efficiently allocate jobs, minimise vehicle misuse, deliver to more customers in one day and more…
How Fleet Tracking Software Works
To best track your fleet, large or small, fleet managers need three things:
Hardware: The GPS tracker is either built into the vehicles, installed through a OBD dashboard or attached to the battery. It is important to remember that some companies have fees for installing their GPS hardware.
Software: The ideal tracking software should be user friendly and intuitive. Softwares such as Vimcar's Fleet Geo allow you to live track your vehicles, view past routes and create alarms in case your vehicle is moved without your permission.
App: Fleet management can be an on-the-go position. Being able to track your vehicles from an app on your phone or tablet is essential. A tracking software shouldn't keep you strapped to a desk.
Advantages of Fleet Tracking Softwares
Fleet management software helps improve the daily workflow in a company. Here are just some of the ways in which it does so:
Increased Employee Productivity
Improved Punctuality of Service and Deliveries
Reduced Fleet Downtime
Fast Response Times to Customer Inquiries
Reliable Calculations of Hours Worked
Accurate Documentation of Deliveries or Customer Visits
Documented Recordings of Border Crossings
Security in Case of Theft
Reduction in Vehicle Misuse
Adherence to HGV Laws and Clear Air Zones
Fleet Tracking Software and Its Functions in the Fleet
A good fleet tracking software combines several functions. The ability to track the location of the vehicle is only one feature. Most fleet management softwares on the market today combines multiple features to help manage your fleet. The operation of the software should be simple and self-explanatory.
Features of Vimcar's Fleet Management Software:
Live GPS vehicle tracking on a smartphone, tablet or desktop
Vehicle finder
Theft protection with geofencing and live tracking
Electronic driver timesheets
Cost management & analysis
Data management & exportation
Route optimisation
Fleet Tracking Software from Vimcar
There are numerous suppliers of fleet management software and it can be hard to know which one is right for you. Vimcar offers their customers free hardware, easy-to-use software, the ability to track your fleet from your phone and high-quality in-house customer service.
Here are just 5 reasons why you should consider buying Vimcar Fleet Geo:
Our software is based on GPS-supported technology that enables real-time tracking of your entire fleet. The main solutions Vimcar focus on are:
Providing a vehicle and driver overview
Minimising vehicle misuse
Theft protection
Route optimisation
Reducing fuel usage and carbon footprints
With a vehicle tracking system, your fleet manager can monitor the location of all fleet vehicles. Vimcar's software indicates if your vehicle is where it should be, which ones are closest to a customer, which drivers are ready for the next job and warns you if your vehicles are used when they should not be.
Furthermore, with detailed documentations of all past vehicle routes, fleet managers can better plan future trips. This will help reduce unnecessary driving and improve vehicle utilisation. Your vehicle data will always be accessible to you either online or exported with one easy click. 
Why choose Vimcar's fleet tracking software?
If you're keen to overhaul fleet administration and boost productivity, it's definitely time to consider investing in a reliable fleet tracking software.
Many tracking systems and software providers make big claims when it comes to GPS accuracy and user-friendliness, but only Vimcar scores top marks when it comes to ease of use, affordability and functionality.
Easy Installation
Many GPS tracking systems and associated software requires professional installation, which is both time-consuming and costly. Vimcar's fleet tracking software and systems can be installed in mere minutes by anyone. Vimcar trackers can be connected to on-board diagnostic interfaces or vehicle batteries. This makes them suitable for just about any vehicle in your fleet. This hassle-free installation also makes switching Vimcar systems and fleet tracking software between vehicles incredibly simple.
Key Features Of Vimcar Fleet Tracking Software
Fleet tracking software is often fairly limited when it comes to features, forcing users to utilise multiple pieces of software alongside each other to deliver the applications they need. Ultimately, this approach will never deliver a fully integrated solution.
Vimcar's fleet tracking software provides a completely integrated alternative to conventional products. In addition to core fleet tracking functionality, Vimcar's products provide you with complete fleet administration and reliable driver monitoring.
The Benefits Of Vimcar's Fleet Tracking Software
Fleet tracking software from Vimcar can provide you with invaluable driver insight and analysis. With tracking software from Vimcar you can precisely monitor driver behaviour, with detailed recording of metrics like driving speed and acceleration. For organisations keen to promote a culture of safer driving, these features are all important.
The software automatically generates safety scores for convenience, allowing employers to assess and redistribute reports among their workforce. In addition to helping companies minimise the number of accidents within their fleet, Vimcar's tracking software can also help encourage more efficient journeys on the road. If you're looking to cut carbon emissions and slash fuel costs, this functionality will prove indispensable.
Automated Administration For Enhanced Efficiency
Effective fleet tracking software can redefine fleet administration. Tracking software from Vimcar will allow you to automate your workflow and fleet administration tasks. Vimcar tracking software also allows you to centralise fleet financials, focusing all expenses in one place and alerting you to any spikes in expenditure.
With the right tracking software your disposal, you can also look forward to enhanced efficiency and significant boots to fleet productivity. With Vimcar fleet tracking software you maintain complete oversight, allowing you to instantly determine which driver is allocated to which vehicle. This makes it simple to dispatch a driver to the nearest job for maximum efficiency, while also granting you retroactive access to routes should you need to resolve any fulfilment disputes.
Future-Proof Fleet Management
With unrivalled GPS accuracy and user-friendly design as standard, Vimcar's fleet tracking software is the obvious choice for anyone looking to streamline fleet management. In addition to first-rate features and unbeatable functionality, affordable pricing and flexible plans ensure Vimcar's fleet tracking solutions are the ideal fit for any business.
Know Where Your Vehicles Are – Always
Fleet tracking software transmits the location of a vehicle to a PC or cell phone receiver connected to the internet. There is powerful software available for real-time display and evaluation of the tracker data, which can significantly support fleet management.
In addition to the location, modern tracking systems also store movement profiles. If they are connected to vehicle sensors these trackers can even provide information about the driving style of employees, detect wear and tear and record the exact working times.
This is beneficial for improving customer service. Vehicles equipped with fleet tracking software offer customers faster service and more accurate ETAs. The best solution for all companies is to use GPS tracking software to achieve their business goals more efficiently.
Automation is Essential for Companies
Digital fleet management has become indispensable for many companies. Studies have shown that fleets equipped with outdated technology pay more — in money and in time. Not to mention the increase in human error.
By using a digital fleet and fleet tracking software, processes can be automated. This is helpful for companies that don't have a full time fleet manager or want to avoid fines and incorrect documentation.
Read more: Survey Finds That Lack Of Technology Is Stunting The Service Industry
Fleet Tracking Software vs. Theft
According to RAC Insurance, more than 150,000 vehicles were reported as stolen between 2018 and 2019, a stark increase compared to just the past few years. The economic loss is also staggering. On average a fleet loses around £16,000 per year as a result of vehicle or equipment theft.
Fleet tracking software cannot completely prevent a theft, but it can warn of it. In addition to location tracking, GPS trackers also have alarm functions. When a vehicle leaves an area or drives at a certain time, an alarm can be triggered. These alarms are created through goefence and timefence technology.
Read more: What To Do When A Van Is Stolen? How Does GPS Tracking Help?
Why Should Tracking Software Be Available for Mobile Apps?
Tracking software such as Vimcar's Fleet Geo have both desktop and mobile versions. Why is having a mobile fleet management app is good for your business?
Here's why you need a mobile fleet tracking software:
1. Increases Flexibility
The biggest benefit of having the fleet tracking software on mobile is that it gives you flexibility unavailable on desktop. Mobile tracking software like Fleet Geo are great because they allow you to track vehicles from your smartphone or tablet. This means you can monitor your vehicles while doing other things.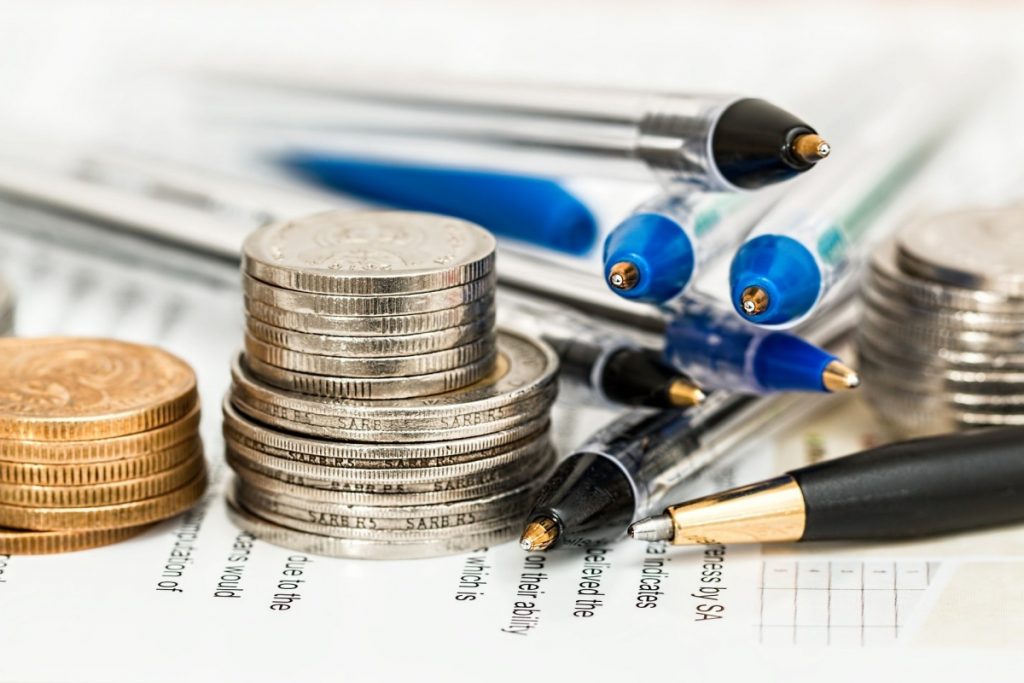 2. Reduces Fleet Management Costs
Mobile fleet tracking apps remove the need to employ someone to sit at a desk, monitoring fleet activity. This is even more beneficial for those who have small fleets and cannot justify paying someone to handle tracking.
3. Improves Communication
Mobile fleet tracking software improves communication between you and your drivers for more effectiveness. If you use the desktop fleet management system, you may be unable to communicate with drivers, especially when you are on the field. But with a mobile app, you can stay connected even when out of the office.
4. Provides Better Services to Customers
A mobile fleet app will provide live locations of your vehicles, enabling you to assign someone to respond to customers quickly. (This is particularly useful for last-minute deliveries that require rapid response). This can improve your company's relationship with those customers.
Important Features for Mobile Fleet Tracking Software
There are features any mobile fleet tracking software app must have to improve fleet management. These include:
1. Real-Time Tracking
Vimcar's Fleet Geo tracker offers users the ability to monitor their vehicles in real-time with live vehicle tracking. Live tracking makes it easier to monitor and coordinate your fleet. You can track individual vehicles by typing their names or registration into the search bar.
2. ETA Calculator
Vimcar's Fleet Geo can determine the distance between a specific location and your vehicle and calculate the Estimated Time of Arrival (ETA).
This means you can give customers accurate ETAs and prevent complaints of delayed deliveries. It also means you can send the nearest drivers to respond to last-minute customer requests.
3. Geofence/Timefence Alert
The Vimcar app has geofencing and timefencing alerts. A geofence alert activates when your vehicle moves outside the preset area. A timefence alert activates when your vehicle moves outside a predetermined time period. You can even combine both if your needs demand it.
Final Words on Fleet Tracking Software
Vimcar's Fleet Geo is one of the best fleet tracking software available. But it can even be better when you get the mobile version. Talk to a Vimcar representative today to know how the Fleet Geo mobile app can improve your company's fleet management.
---
Other articles you might enjoy: Vehicle Tracking Prices, Fleet Monitoring, Vehicle Fleet Management, Fleet Telematics UK and Fitting a Car Tracker