Vimcar's GPS fleet tracking system, Fleet Geo, has countless solutions for businesses, and fitting a tracker to a car with the Vimcar fleet tracking system doesn't have to be challenging!
Read on to learn how to install different kinds of devices and car trackers are fitted for your fleet.
Vimcar's Tracking Devices For Cars & More
There are 2 types of Vimcar fitted GPS tracking devices for cars, both of which are compatible with all car brands. Both hardware types can be self-installed as well.
The Vimcar Dongle
This can be plugged directly into the OBD interface of your vehicle. The OBD interface is EU-standardised for all vehicles with a combustion engine. It can usually be found at the top right corner of the footwell.
It is perfect if you need to swap and change trackers with cars.
2. The Vimcar Box
This attaches directly to
the car's battery. It's a great alternative for those looking for a tracking device that is tamper-proof, out of view or that does not require an OBD port. The Vimcar Box can be installed onto your car's battery and has an adhesive surface for stable mounting.
When it comes to fitting a tracker to a car or other battery-powered vehicle, the Vimcar Box is a great option. From tractors to bulldozers to construction equipment, GPS trackers can help reduce theft and equipment misuse.
How To Install The Vimcar OBD Dongle
Read more: An OBD Tracker Can Keep Your Business Going
With Vimcar, there's no need to take your vehicles to the garage to have car trackers fitted. Here are the basic steps to installing tracking devices in cars:
Turn off your vehicle's engine.
Locate the OBD port. This can typically be found at the top right-hand corner of the foot rest.
Insert the dongle into the ODB interface at a straight angle, with some pressure. Make sure the LED lights up on the dongle.
Wait 3 minutes before restarting the engine.
When it comes to fitting a tracker to a car, other fleet tracking systems have hefty installation fees, take vehicles off the road for an extended period of time or are difficult to install yourself. Vimcar's plug-and-play installation lets you install the hardware yourself and comes with no hidden fees.
How To Install The Vimcar Box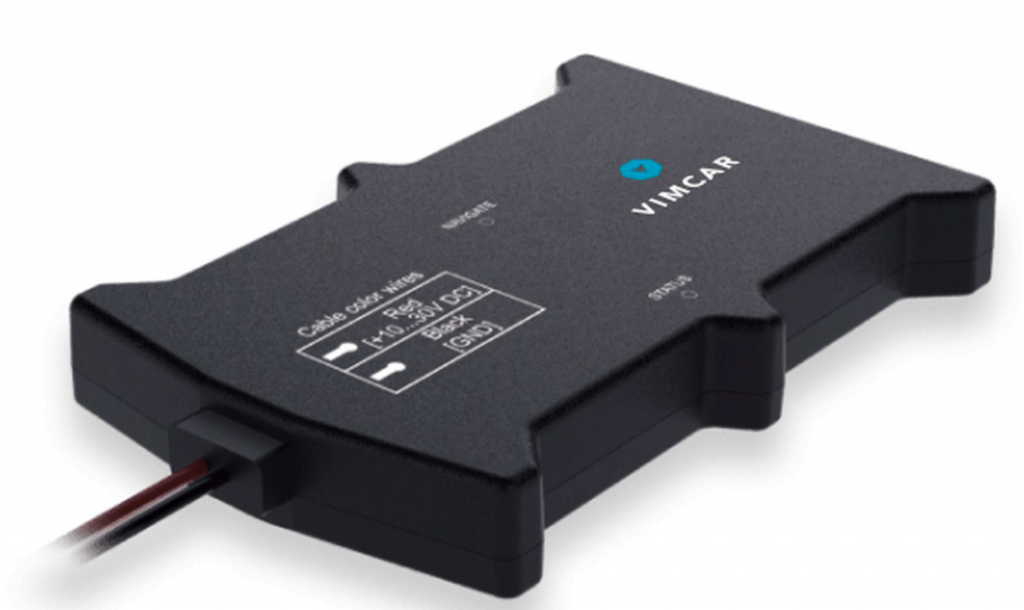 Unlike other tracking devices for cars, it only takes seconds to install the Vimcar Box. Moreover, there are no confusing self-install instructions, no trips to the garage and no installation fees! That's just as good as it gets.
Here's how you can install the Vimcar box, one of the best, fitted tracking devices for cars.
Installation process for this tracking device for cars
Step 1: Wear the enclosed gloves, open the bonnet and the battery cover, if present. Apart from the engine compartment, you can also locate the battery in the boot, under the passenger's seat or the driver's seat.
Step 2: Loosen the battery screw on the positive terminal of your battery. Attach the red cable under the screw cap before tightening the screw back into place.
Step 3: Attach the black cable to the ground connection or the negative terminal of the battery. Repeat a similar procedure from the previous step. For the ground connection, locate the relevant screw on the chassis next to the battery. Once you've found it, loosen the screw, slide the end of the cable under it and then tighten it.
Step 4: You should see the LED lighting up. The tracking device for cars is now ready for operation!
Step 5: Now's time to fix the Vimcar box. Remember, if your battery has a cover, attach the device to it rather than on the battery itself. This also applies to other covers under the bonnet.
Using the enclosed alcohol wipe, clean the installation area thoroughly. It's wise to wait for the surface to dry up before proceeding.
Read more: how car tracker fitting works
Explore Vimcar's Tracking Device For Cars & GPS vehicle tracker installation
Want to find out more about Vimcar's Tracking Device for Cars? Download our brochure below to find out the different ways it can save you time, money and hassle:
Important note on Vimcar's car tracking device
You must ensure that there's little to no obstruction between the bonnet and the telematics box for the best signal strength. That's why you need to install car tracking devices with the LED facing up.
If you're looking to replace the car or battery, it's advisable to attach the box with tape as this will give you an easy time removing it. Check if everything's securely attached before closing the battery cover and the bonnet.
Discover: Vimcar's UK Fleet Management Software
What should you consider before fitting a tracker to a car?
There are several factors that a business must look out before fitting a tracker to a car, namely:
Flexible pricing
Cost is one of the major factors businesses should consider before fitting a tracker to a car. A firm should consider whether it can afford the tracking software. A cheaper monthly contract with no hidden costs is convenient to smaller firms. However, price does not necessarily translate to better quality. A quality car tracker provides real-time tracking of vehicles locations.
User-friendly technology
When fitting a tracker to the car, a firm must choose a car tracker that is simple to use. A business should choose a GPS tracking system that operates easily without issues. With such a system, businesses can track their cars much easier while on transit. Also, a business should choose the tracking technology that can be handled with less expertise. Always check to see whether your GPS service has a good app that is easy to use. The app should allow you to check the battery life of the tracker as well as other useful features.
Good customer service
Once in a while, issues may arise concerning tracking activities. Therefore, a business must seek their car tracking services from a reliable firm that resolves to track problems quickly. This ensures that fleet tracking activities run smoothly; hence business operations such as the delivery of products are not interrupted.
Up to date technology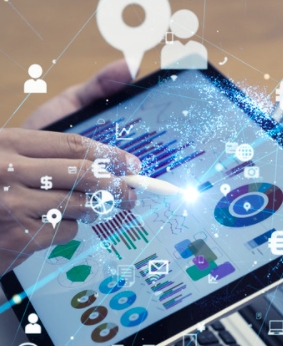 The tracker receives signals from at least four satellites to do its job effectively. Up-to-date trackers normally send alerts when they are disconnected. They send alerts in the form of phone alerts when vehicle engines start or when unusual vibrations are detected. In other cases, the latest innovations such as hardwiring the car tracker to the battery reduce the chances of it being seen or removed. The trackers also have distress button which triggers if employees are in distress. This allows for a speedy response to save the situation. Also, consider add-ons to the tracker, such as waterproof casings, to keep it safe.
Why is fitting a tracker to a car critical to businesses?
Fitting a tracker to a car has many benefits to a business. Tracking systems help prevent vehicles from missing.
Fitting a tracker to a car enhances employees' productivity. By utilising tracking technology, supervisors can monitor the performance of employees while at work. Employees spend less time idling or engaging in unproductive work.
Fitting a tracker to a car minimises cases of theft or losses, especially for goods on transit. Fitting a tracker to a car helps a firm can quickly locate its products that have been stolen.
Fitting a tracker to a car saves both firm's money and time. Many money is wasted on fuel costs when company drivers engage in idle driving.
The Importance of Choosing Car Tracking Devices That Are Easy to Install
Tracking devices for cars can be very complicated. Some are specially meant for expert use, like private investigators or fleets to provide detailed telematics information. But if you're not an expert and you only need car tracking devices for business purposes, it's wise to go for those that are easy to install and use.
After all, you don't want to waste your precious time and money calling a professional mechanic to install it for you. That would also mean taking the vehicles off the road, which isn't good for the business. And if you're running a small business, you'll not have enough resources to install complicated car tracking devices.
Installing and fitting a tracker to a car shouldn't be a daunting task. Vimcar presents world-class GPS trackers worth your time and money. Contact us today for more information about how our products can help you make the best use of your investment.
Ready to Level Up Your Fleet by installing GPS vehicle trackers?
Getting car trackers fitted in order to track your car doesn't have to be hard. If you're ready to invest in a fleet tracking system, contact a Vimcar representative today to learn more about Fleet Geo and the many ways it will save you time, energy and money.
Why You Need Car Trackers Fitted in Your Vehicle
How do you manage and monitor your fleet business successfully without any hitches? The truth is, it's not easy without the aid of some form of technology.
In the UK, businesses lose thousands of vans yearly, translating into thousands of pounds in losses. Add to that endless hassles, lost time, and a myriad of other frustrations.
Thankfully, Vimcar's FleetGeo tracking system is in the UK to help businesses like yours improve the efficiency of your fleet's operations. With car trackers fitted in your vehicles, you can keep track of your fleet, monitor progress, and mitigate theft and similar risks.
Jump to: How to Install Car Tracking Device PDF
8 Reasons To Install Vimcar's Trackers For Cars & Vans
1. Security
Given the depressing statistics of van thefts in the UK, safeguarding your fleet with tracking technology is the best decision you can make to prevent theft. Vimcar's FleetGeo tracking technology allows you to track the whereabouts of your fleet in real-time. You can clearly detect any suspicious activity on any of your vehicles, misuse, and if they are at the wrong place at the wrong time.
For maximum security, you can have car trackers fitted onto the vehicle battery with a Vimcar box. This specific location in your vehicle is highly concealed, undetectable, and hard to remove. Vimcar's Timefence helps coordinate your fleet's schedule, and the Geofence feature is what you need for your perimeter fence.
Read more: The Real Cost Of Company Cars: Fleet TCO
2. Save Time and Money
Statistics indicate that 80% of consumers prefer environmentally conscious brands. With car trackers fitted in your vans, you score thrice with no additional costs.
Save Time: Improve your fleet efficiency by keeping track of every minute spent on the road. Monitor and streamline route history to avoid unnecessary diversions, calculate mileage, and record route maintenance checks.
Save Money: Vimcar's Geofence alarms alert you of any suspicious activity or vehicle misuse. This helps avert possible theft or attempted abuse by employees. These measures will save your business significant losses in running costs.
Fuel Consumption: Contrary to popular perception, idling alone consumes more fuel than actual driving. Car tracker allows you to monitor driver progress and habits in real-time. This, in turn, helps mitigate idling, unnecessary stops and improves driver turnaround. The result is low fuel consumption, low carbon emissions, and more savings on running costs.
3. Improve Customer Services
Customer service is critical in any business. Better customer service means more customer retention, improved brand image, and longevity as well as profit growth. Car tracking technology plays a significant role in achieving all the above for your business. Since a fleet management system allows you to track, monitor, and streamline data in real time, you can tailor each specific data to suit your clients' needs. Examples of how car trackers fitted in your fleet improves your customer service include:
More accurate ETA for your clients
Improved fleet efficiency through monitoring of route history.
Fast, on-time deliveries mean more clients and more business.
Have proof of delivery and pick up on the record
In these pandemic times, home deliveries are becoming the real deal. Car tracking system is just what your business needs to improve operations and maintain a successful fleet.
To find out more about if Vimcar is the best car tracker for your business, feel free to download our product brochure below:
Read more: How Much Does A Car Tracker Cost Your Business?
4. Minimise fuel costs
If your vehicles consume a lot of fuel daily, it's a good idea to install trackers for cars. You can't control gas charges, but one of the main benefits that come with Vimcar's car tracking devices is the ability to monitor your vehicle's fuel consumption.
The car tracking devices monitoring system helps you optimise routes, thus minimising fuel consumption. Besides, by eliminating driver speeding, vehicle idling, and any unauthorised usage, trackers for car cut down on money spent on fuel.
5. Theft recovery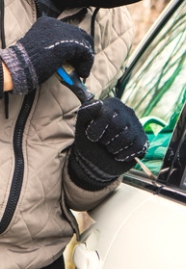 Company cars are a costly investment, so it's crucial to track them. There's nothing worse than getting to your workplace only to find your vehicle missing. In case of car theft concern, car tracking devices are the best solution for your business.
Through Vimcar's trackers for car, you can create a time fence and custom geofence to receive notifications anytime your car leaves a specified area or it's used outside business hours. Since car tracking devices provide you with your car's real-time location, you'll be able to share that information with authorities to enable a quick recovery.
6. Improved vehicle maintenance
You can plug trackers for car into vehicle analytics to keep precise records of vehicle usage. Trackers for car, thereby, make it easy for you to follow maintenance schedules. Car tracking devices also allow you to look at vehicle location and verify whether your drivers took them to a service station or not. With improved maintenance, you'll prolong your vehicles' useful-lives as well as limit downtime that may occur when your car breaks down.
7. Lower carbon footprint
Are you an environmentally-conscious fleet operator who wants to manage company vehicles in an efficient, cost-effective and environment-friendly manner? Consider minimising your carbon footprint with Vimcar's car tracking devices.
Green House Gas (GHG) emissions are calculated based on your car's runtime, fuel type, and CO2 emissions rate. Trackers for car provide you with vital information about your vehicle's GHG emissions to reduce your carbon footprint.
Car tracking devices help you customise your routes and find the best and shortest way for faster delivery. Taking advantage of trackers for car means that you'll be saving on fuel consumption which translates to reduced carbon emission. By incorporating car tracking devices to manage your fleet resources better, you'll be able to run a greener and cleaner fleet.
8. Increased productivity with trackers for cars
The use of trackers for car allows you to effectively manage your employees and minimise idle time, thereby enhancing productivity. Invest in car tracking devices for your business and start making better use of your drivers' time.
How to install a car tracking device PDF
Download our car tracking device PDF below to make sure you know how to install our hardware options, and can learn more about the car tracking solutions they offer:
How to Install a Car Tracking Device PDF
GPS vehicle tracker installation: Secure Your Investment Today!
Equipping your vehicles with car tracking devices is a worthwhile investment. From timelines, safety, security to increased efficiency, Vimcar's trackers for car bring forth many benefits that greatly outweigh the cost.
And talking of cost, it doesn't even cost a fortune to purchase and install Vimcar trackers for car. Contact a Vimcar representative today to learn more about how our products can help you have a smoother business operation.