Who is a Transport Manager?
A transport manager is anyone saddled with the responsibility of managing all matters connected to transportation in an organisation. They oversee the procurement, operation, and servicing of vehicles in the company.
Read more: Vehicle Fleet Management For Beginners
The manager ensures that the organisation's vehicles are in perfect condition and comply with transport laws. They supervise drivers and increase the awareness of their duties.
Without a manager, managing transportation activities in an organisation will be difficult. The manager plays a significant role in businesses that require a fleet for their operations.
What Are the Duties of a Transport Manager?
Before hiring a manager, you must understand roles attached to the position. This increases your chances of choosing the right person to occupy such a key role in your business.
Download our Transport Manager's Guide to the Latest in Mobility Trends:
The following are common duties of a Transport Manager:
1. Oversee logistics
Logistics refers to the movement of people and goods. The manager is expected to determine the most efficient ways to move the organisation's employees and cargo.
Read more: Optimise Your Fleet From Home With A Vehicle Management System
2. Monitor safety of the organisation's transport operation
It is important that those driving the organisation's vehicles are doing so with respect for safety. This is to prevent road mishaps involving the company's vehicles, which can be costly to manage.
Read more: How Does Fleet Software Improve Fleet Safety?
3. Train members of driving staff
Although safety technology has improved, driver expertise is still important to reduce safety risks. The manager trains company drivers based on his knowledge of safety procedures and transport regulations.
The manager also makes sure that drivers have correct qualifications. For instance, he may have to procure driving entitlements for drivers before they drive certain vehicles.
4. Oversee vehicle maintenance
Keeping an organisation's vehicles in prime condition is one of the manager's major roles. She has to conduct routine inspections and arrange for periodic maintenance. If a vehicle breaks down, the manager must make arrangements to fix it.
Read more: HGV Vehicle Checks: What Are They & Best Practices To Follow
5. Create schedules and handle records
The transport manager organises members of the organisation's transportation team and creates schedules to regulate working hours.
For instance, the manager must ensure drivers aren't pulling extended shifts or getting overworked.
The manager is also responsible for keeping all records associated with a company's transportation operation. Hence, most employers often require that managers have record-keeping skills.
What Laws Should a Transport Manager Be Conversant With?
One of the most significant duties of a manager relates to compliance.
She must ensure that all aspects of your transport operation—both the vehicles and drivers—comply with the law.
Read more: Travel Managers: Mobility Is Changing In The Business World
Legislation and legal standards associated with vehicles are constantly changing. Without a manager keeping touch with these changes, your organisation may run afoul of transport laws.
This doesn't mean the person must have a degree in law. However, he must have a good understanding of laws related to several aspects of company transportation, including:
Licence requirements
Driver working hours
Traffic laws
Health and safety of drivers
Employment legislation
While this list is hardly exhaustive, it covers the basic legal knowledge that your manager should have. Hiring a transportation manager who lacks knowledge of important laws exposes your drivers and vehicles to the risk of contravening regulations.
Want advice on how to better manage your fleet? Our fleet experts can give you a free consultation!
Why Transport Managers Need A Fleet Management Software
In the past, managers had to do everything manually. This includes logging driver hours, tracking vehicle maintenance, recording operator details, and many more.
Read more: Lack Of Technology Is Stunting The Service Industry, Survey Finds
However, car fleet management software like Vimcar have made transport management easier. Activities that were hitherto once difficult can easily be automated using the Vimcar Fleet Geo software.
Here are other reasons Vimcar is a must-have for managers of transport fleets:
Reduces costs
Fleet management software is useful for reducing a company's transport costs. From optimising routes to reduce fuel consumption to preventing costly accidents, Vimcar is the best friend of every prudent manager of transport operations.
Makes it easier to schedule maintenance
Since managers are humans, they can lose track of scheduled maintenance activities. However, Vimcar makes prompt servicing possible by notifying you when it's time for scheduled maintenance.
Guarantee efficient route planning
Vimcar Fleet Geo can monitor traffic situations to help you plan driver journeys. By avoiding gridlocked roads, drivers spend less time in traffic, which reduces fuel consumption and boosts worker efficiency.
Makes round-the-clock vehicle tracking possible
As the manager oversees transport activities, he is responsible if vehicles get stolen. Vimcar Fleet Geo has GPS tracking system abilities, which makes it possible to retrieve vehicles in event of theft.
Helps to detect driver misconduct
The manager isn't all-seeing, so she may be unaware of driver misconduct. With Vimcar, monitoring driver behaviour is easier.
For instance, time-fencing features alert managers if a company vehicle is used outside working hours. Also, geo-fencing will notify you if drivers take the vehicle outside the preset route.
Conclusion
Whether you own a small business or a large organisation, a manager is important to your transport activities. Hence, it is advisable to hire a manager with a clear understanding of roles and transport laws.
But getting a good manager isn't enough; a fleet management software like Vimcar is crucial. Vimcar Fleet Geo makes your manager's job easier and improves your transport operation.
Vimcar Brochure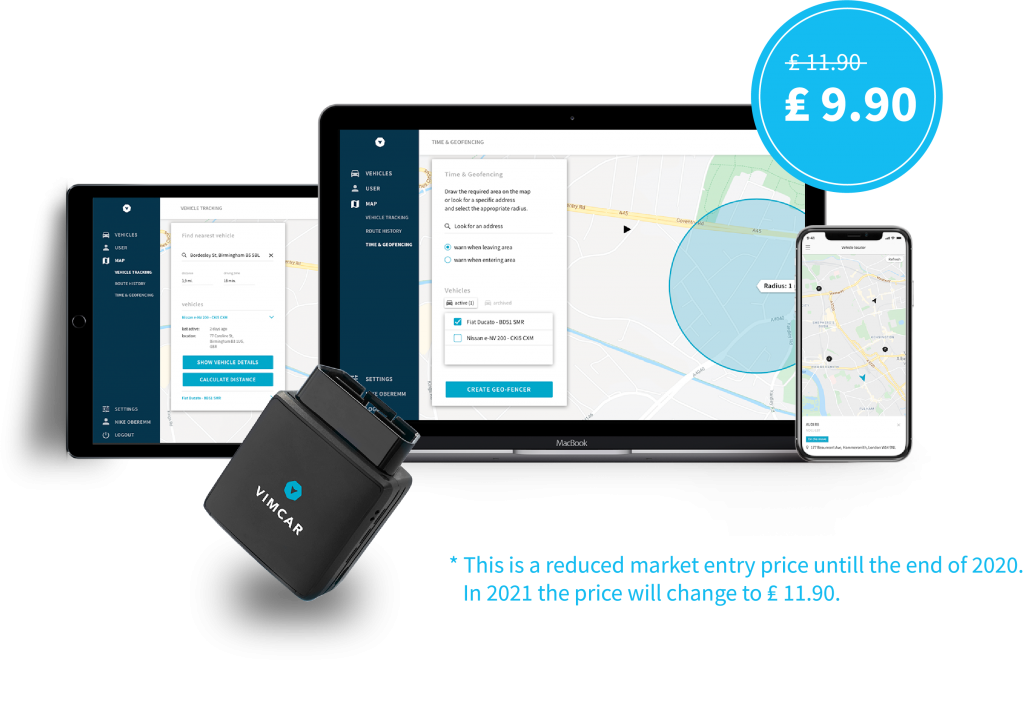 You may also like these other glossary terms: Corporate Car Sharing, Electric Car and Fleet Manager