The type of fleet management hardware you buy will determine how easy your installation process will be. You need to ask:
If a trip to the mechanic is required to install the hardware
If that installation will take your business vehicles off the road and out of business
If there are any extra installation fee
To save time and money on all accounts, your best bet is to invest in an OBD tracker.
Vimcar makes it easy to implement a GPS fleet tracking system into your fleet thanks to its user-friendly OBD GPS trackers.
The 3 main types of GPS hardware
There are three main kinds of hardware associated with fleet management systems. The key things to note about each type of hardware are as follows:
1. OBD Trackers
Also known as "Plug-In Trackers". This kind of hardware can be plugged straight into the port of your vehicle. The OBD interface is EU-standardised for all vehicles with a combustion engine, which means you can use OBD GPS trackers on a variety of fleet vehicles, not just trucks.
It is perfect for a quick install and to swap in and out of vehicles (i.e. if you want to track a vehicle one day and another vehicle the next day).
To find out more about Vimcar's OBD trackers, you can either get in touch with our team or download our product brochure.
2. Hardwired Trackers
This kind of hardware is wired directly onto your vehicle, usually under the dashboard or hood. Some hardwired trackers can be installed yourself, while others require a trip to the garage. Hardwired trackers are typically used for fleet vehicles without an OBD interface (such as electric vehicles and lorries).
Read more: Comparing Fleet GPS Software
3. Battery Powered Trackers
This kind of hardware can run without being hooked up to a vehicle whatsoever. Because battery powered trackers have a limited amount of power, they use energy-saving measures when reporting data and don't provide as precise of numbers as often as hardwired or OBD trackers.
The cost of installing GPS hardware 
With some other fleet management system providers, you not only have to pay monthly fees to use their technology, but you also have to pay to have your new trackers installed. Some providers charge as much as £90+ per vehicle in installation fees!
With Vimcar, there are no hidden fees. You can easily install the Fleet Geo OBD tracker yourself without any trips to the garage and no downtime for your vehicles.
The cost of de-installing OBD GPS Trackers
There is nothing more annoying than wanting to end a contract and needing to pay to do so. Whether you're switching vehicles, investing in electric cars or simply don't need a tracking system any longer, you shouldn't have to pay to de-install your fleet management hardware.
Vimcar's Fleet Geo has no de-installation fees. Simply remove the OBD GPS trackers from your vehicles yourself.
Costly garage trips
Taking your vehicles off the road is costly. Trips to the garage not only incur costs for the completed maintenance work — such as fleet management hardware installation — but you also lose business the longer your vehicles are unusable.
When you invest in Vimcar's Fleet Geo, installation and de-installation is quick and easy and there are no other hidden fees. This means there are no surprise trips to the garage in your fleet's future and no unnecessary downtime whatsoever.
Ready to invest in OBD GPS trackers?
Some of the hidden fees to watch out for from other UK OBD tracking companies include:
Installation fees (£90+)
Cancellation fees (£100+)
Administration charges (£20+)
De-installations costs (£75+)
Service calls (£40+)
Shipping charges (£5+).
For UK SMBs, hidden costs like these can quickly add up and lower your bottom line.
When purchasing a fleet tracking system, it's vital that you understand what your total cost (ROI) is going to be. By choosing Vimcar, you'll avoid hidden fees like those mentioned above. Plus you'll save the time and money you'd normally pay someone else to install the GPS hardware thanks to Fleet Geo's easy-to-install OBD trackers.
That is why going with Vimcar could be a great choice. Find out about their zero-hidden-cost policy here.
How UK Businesses can choose the right OBD Tracker
Using OBD GPS trackers as part of your management toolkit is a cost-effective way of making your business and fleet operation more efficient. But with myriads of available options, choosing the right OBD Tracker UK can be pretty challenging. Besides, not every piece of software on the market works best for your organisation, so it's imperative to fittingly weigh your options.
Here's how you can choose the right OBD Tracker UK for your business.
1. Scalability and Ease of Use
While fleet trackers are often associated with large fleets, they can manage organisations of all sizes. But not every OBD Tracker UK will scale up with your company as it grows. So, before you select a fleet tracker, consider its scalability.
You want to plan for a solution that grows with your business. If an OBD Tracker UK only works best for smaller fleets and needs a different subscription or license as your vehicles increase, it's not the best possible investment.
Also, the technology shouldn't be too complicated for your understanding. You need a dashboard that doesn't require advanced skills to operate. Before you purchase an OBD Tracker UK, request a product demo to see whether you'll have an easy time using the product.
2. Reliable Customer Support
In addition to proper installation and setup, OBD Tracker UK requires ongoing management to analyse data. The best providers work with their customers to identify trends and optimise their fleet performance. Choose a company that will be there when you need device updates, troubleshooting, and adjustments.
3. Mobile App and Navigation Options
Most cloud-based trackers offer add-ons like routing and navigation capabilities. You can use this web interface to alert your drivers on any schedule changes and on which stops to make.
If you buy an OBD Tracker UK from a company that doesn't come with a standalone app, you'll miss out on numerous valuable features. Some concerns include inability to view account settings, track battery life, or create and view geofences. Remember, always choose fleet trackers that give you total control over customising location reports.
4. Avoid Hidden Costs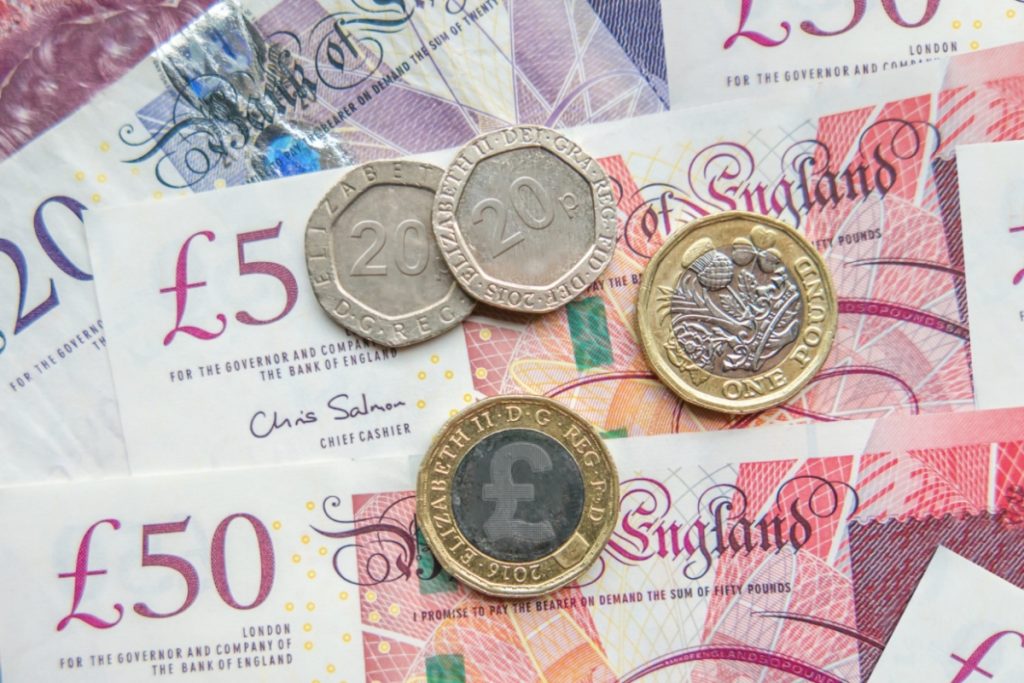 As the old saying goes," when the deal is too good, think twice." If the entire process of acquiring an OBD Tracker UK appears cheap, it's often expensive in the long run. You'll be better off not doing business with companies that only offer long contracts, which exclude charges for other services like installation, shipping, and de-installation.
Streamline Your Fleet Operation Today!
With the right OBD Tracker UK, it's possible to manage and optimise your company vehicles. Since 2020, Vimcar has been the go-to source for reliable fleet trackers in the UK.
As a leading OBD tracking company, we offer easy-to-use trackers at considerably reasonable charges. If you're looking for an OBD Tracker UK, contact us to learn more about how we can help you streamline your fleet operation.
Benefits of OBD Trackers for UK Small to Medium-sized Businesses
There are three major types of GPS trackers available for businesses, but OBD trackers are ideal for UK businesses, for several reasons. In this article, we look at the benefits of OBD trackers UK businesses can use to improve fleet efficiency.
OBD Trackers are easy to Install
OBD means on-board diagnostics. Like USB ports, vehicles have several OBD ports that allow you to connect automotive peripherals such as scanners, ECU, and GPS trackers to your vehicle. OBD offers plug-and-play capability, making them easy to install. You only need to find an OBD port and plug the GPS tracker into it. The installation requires no visit to the garage, takes only a few seconds, and is DIY-able. Using OBD trackers will save your business time, money, and allow you to continue providing quality service to customers.
Thankfully, all European vehicles have OBD2 diagnostic ports, so you can install OBD trackers on a wide range of vehicles, including all types with an internal combustion engine. Vimcar's Fleet Geo tracker system uses an OBD tracker UK businesses can rely on for real-time and affordable vehicle tracking.
OBD GPS Trackers are affordable
Unlike hardwired and battery-powered GPS trackers, OBD trackers are easier and cheaper to install. Installation of OBD trackers does not require specialist tools and you need not visit the garage.
Plus, it takes seconds. So, you save on expensive installation costs, avoid expensive downtimes, and enjoy all the full range of an award-winning fleet management system. Vimcar offers one of the most affordable OBD trackers UK small and medium-sized businesses can rely on. With 24-month plans starting from £7.90 and yearly contracts at just £9.90, you can depend on our innovative vehicle tracking solutions to prevent fleet car misuse, improve route, and better serve customers.
They come with excellent customer service
Despite offering one of the cheapest OBD trackers UK companies can buy, Vimcar also provides exceptional customer service. We have a transparent pricing regime-you only pay for what you use. We do not charge admin, support, or service call fees.
Vimcar also provides a dedicated Customer Success Agent for each client that you can reach on the phone or e-mail whenever you need help. Besides personal support, we have a rich database of free resources, including videos and brochures to help you get maximum value from our products.
With Vimcar's OBD trackers, you get the best fleet management software for the money with dependable customer support.
The Fleet solutions OBD GPS Tracker Solutions
Reducing maintenance costs.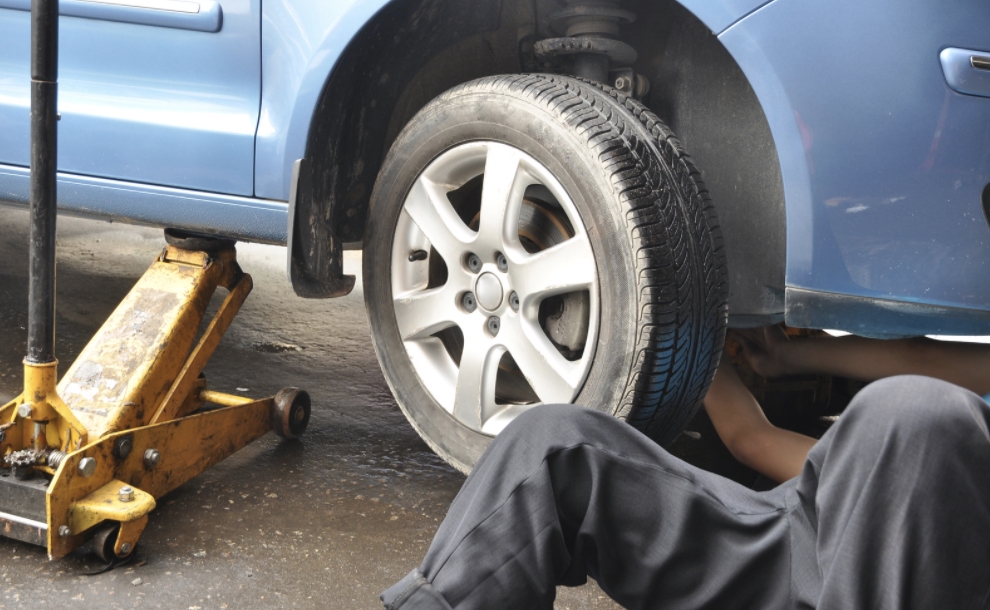 This OBD GPS tracker will help keep the drivers in a state of preventative maintenance which is essential since it keeps drivers on high alert, and hence safety is also overseen. It also helps to show when your vehicle is due for maintenance with an accurate record of kilometres driven.
Reduces employees' fraud and inconveniences.
When this OBD GPS tracker is mounted on the vehicle, the driver knows that they are being watched and rather knows the implications, giving them an immediate sense of doing right. Some unauthorized purposes are avoided. With this tracker, you can also check if the vehicle is being used outside standard working hours. This solves the issues of fraudulent claims.
Regulate the drivers' education and behaviour.
It's no surprise that a driver with a guide will end up consuming less fuel as compared to drivers without a lead. Other drivers may also not have the know-how of the driving style and how it could impact the business. OBD GPS tracker will engage the staff who are not driving appropriately by making drivers aware of their behaviour. After using this OBD GPS tracker, the result is that the use of fuel will be minimized, hence saving on money.
Helps with the insurance.
The instance where you put trackers impacts the insurance by minimizing the money spent on insurance hence saving up on the business. Insurance also aids in authorities reclaiming your vehicle and minimizing the result of downtime.
Read more: Company Car Tax Code & Rules
Identifies the cost-saving.
With an overview of the driver's behaviour through the OBD GPS tracker, you will prevent inefficient and unsafe driving as earlier discussed on the point above and ensure that drivers are more professional on the road.
Managing the Routing.
This OBD GPS tracker entails an accurate location of the fleet's assets. You can see the route a driver is taking and how far he is. This is more important to reduce the distance travelled hence reducing the fuel consumed not mentioning, travel time for staff is minimized. This tracker gives access to upload destinations or routes in the vehicle.
The utilisation of the Vehicle.
In this way, you maximize vehicle usage while reducing the size of your fleet. It is achieved by clearing and removing unnecessary vehicles which eliminates costs that may be associated with the maintenance and ownership. The OBD GPS tracker will help you to identify the underutilised resources.
Vimcar's UK OBD Trackers
Vimcar is the UK's leading OBD tracking provider. It is the markest easiest-to-use technology, with the most accurate fleet GPS.
Solutions Vimcar's OBD Trackers provide
With Vimcar your business can:
Track and score inefficient driving behaviour
Get 24/7 driver and traffic visibility
Minimise vehicle misuse and theft
Improve your customer service
Save on on fuel
Optimise your routes
Contact us to discover all of our solutions
Why Vimcar could be the best OBD tracker for your UK business
We have specifically designed our OBD tracking system to:
Be easy-to-use
Come with excellent customer service
Have flexible price plans, to suit any business
Find out more about our price plans here.
What is included in our price plans
No hidden fees
30-day money-back guarantee
Free hardware replacement
Lifetime warantee for the OBD trackers
A dedicated support agent
All software and hardware
A mobile app
---