An important part of fleet management is ensuring all your drivers are safe and authorised to operate vehicles. If your employees drive unlawfully, you could be held liable. Verifying their licence annually through formal DVLA checks are critical. But it's important to note that this isn't as straightforward as simply asking your drivers about their status.
This article breaks down what operator licence checks are, the best way to conduct them, and how Vimcar's Fleet Admin can keep you on track with your annual audits.
What Is An Operator's Licence Checker?
Operator's licence checks are annual audits by employers. The purpose is to confirm that their drivers' licences are valid and without excessive penalty points.
Managing operator licences is a key part of any fleet's health and safety policy. Ensure you check at least annually for drivers with a clean record, and more often for high-risk drivers.
Are Operator Licence Checks Necessary?
→ Employers Have A Duty To Ensure That Their Drivers Are Legally Valid And Safe To Operate A Vehicle
This keeps our roads safer, but it also protects you from liability. It is an offense to drive without a licence under the Health and Safety at Work Act 1974. Companies not in compliance can be prosecuted and face fines up to £1,000.
→ Don't Assume Your Drivers Will Tell You About Their Penalty Points
It's essential to formalize your managing operator licences. Unfortunately, taking your drivers' word for it isn't enough, as a survey by RAC Insurance revealed. 25% of the motorists surveyed with penalty points did not inform their organisation. Alarmingly, only 13% would tell their employer if they had penalty points.
DVLA Checks
So how do you go about managing operator licences? You do this by running your drivers' licences through the online DVLA licence check system. Fortunately, all company with a driver's mandate have access to this system.
The DVLA will tell you:
Vehicle categories the driver can legally operate
Licence validity date
Licence endorsements
Any driving disqualifications
With all of the administrative duties fleet managers juggle, these checks can be tedious. But a fleet management system like Vimcar's Fleet Admin can help you stay on top of managing operator licences.
How Can I Manage Operator Licences?
These days, companies operating without a fleet management system are at a clear disadvantage. You probably already know that fleet telematics save company money, reduce theft, and increase accountability. But did you know that digital administration software allows you to save significant time through streamlining administration?
Fleet Admin, launching soon in the UK, means you can automate your fleet administrative duties. No more sifting through mountains of paperwork or confusing Excel sheets. Instead, avoid costly mistakes and trust Fleet Admin to give you automatic reminders when it's time to complete your checks.
→ Fleet Administration Software Is A True Investment: The Upfront Costs Are Offset By Future Savings
Why use Fleet Admin?
Organise all of your important fleet documents and data in one secure place: access your leasing contracts, MOT certificates, insurance papers, and workshop invoices
Create custom notifications reminding you of operator licence checks, upcoming insurance expiries, upcoming MOT appointments, and much more
Organise your fleet expenses and allocate them to individual vehicles for easy expense management
Identify any unusually high costs through our cost analytics feature
Customise files to suit your needs: no more messy Excel sheets!
For pool cars driven by multiple employees, staff can book vehicles through the system to avoid overlap. Fleet managers can then approve or deny bookings: easy!
Fleet Admin is built to be user-friendly so anyone can easily navigate the program, whether you're managing a fleet with 1 vehicle or 1000. Its custom notifications help you comply with UK law and avoid hefty fines. Plus, the hassle you save in finding information saves you valuable time.
Get now: free van check sheet template
Effectively Manage Operator Licences with Fleet Admin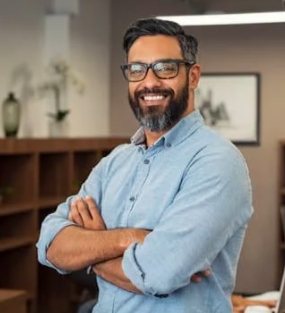 Annual DVLA checks are key to properly managing operating licenses. Missing deadlines with your operator licence checks and other fleet management duties can result in serious consequences. Don't take any chances: manage your administration with Fleet Admin so nothing slips through the cracks.
→ Manage Your Fleet Smarter With Fleet Admin
Having one, centralised digital platform will make managing operator licences a breeze. To learn more about how Fleet Admin can help you save time and comply with UK law, contact our world-class customer service team today.
How to Get an Operators Licence for Your Goods Vehicles
You require an operators licence to operate a fleet business to help your customers solve some of their problems in the carriage of goods. An Operators Licence (O Licence) will help you operate your business legally in England and comply with UK legislation.
An "O licence", comes in handy in ensuring fleet businesses conduct safe and proper use of their vehicles. The drivers and the fleet managers ensure efficient driving so that their customers get satisfied with their service delivery. In addition, fleet operators have the mandate to protect the environment around the centres where they're operating. In this article, we'll take you through everything you need to know about an O licence for your fleet business. Let's get rolling.
What is an Operators Licence?
An operators licence is meant to give you legal authority to operate goods vehicles in the United Kingdom. You can get this licence from the Traffic Commissioner who regulates the commercial road transport industry. However, you need to understand who should apply for the licence and who should not. Here, the weight of your vehicles matters a lot. You'll require an O Licence if your fleet business deals with over 3500kg gross weight vehicles. As long as the vehicle is on the road, you'll require the licence to avoid falling victim to the law.
When fleet operators fail to comply with this UK legislation, the Traffic Commissioner has the power to several regulatory actions against them. Some of these actions include curtailment, revocation or suspension from the business. To avoid such instances, you need to meet all the expected standards in the operation of your fleet business.
Do You Need an Operators Licence?
You will need an O licence if your fleet business operates goods vehicles with a gross vehicle weight (GVW) above 3.5 tonnes (3500kg). These vehicles need to be used for the transporting of goods on public roads. The vehicles could be rented on a short-term basis or hired for a few hours to a day.
You need to understand who should hold the operators licence in your fleet business. Should the licence be held by an individual driver or the company owners or managers? The thing is, this O Licence needs to stay with the person who uses the vehicle. The user of the vehicle could be the driver or the person who controls the driver. The driver could have borrowed, hired or could be the owner of the vehicle. On the other hand, if another person holds the licence, that person could be the employer or one who controls the driver.
What are the Different Categories of Operators Licence?
When it comes to the type of operators licence you need for your fleet business, you need to consider the type of work you do. You have three different options of operators licences that can serve your fleet business. They include: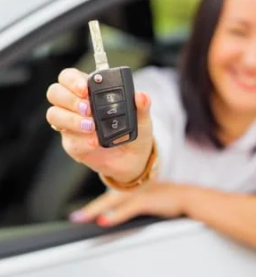 Standard State Licence: This permit lets you to carry your goods and other people's possessions in England and internationally. For the driver and the transport manager to be issued with the Standard General Licence, they must meet professional competence requirements and a good reputation.
Standard National P: With this licence, one can transmit his merchandises in abroad on your account. You can also transport other client's possessions for reward or hire in abroad. The driver and the transport manager need to meet professional competence requirements and a good reputation to obtain this operators licence.
Restricted Licence: This operators licence will restrict your operations in some ways. You can only carry your goods and on your account. You will also be required to operate within the EU only when using a Restricted Licence. Unlike the other two, you don't have to meet professional competence requirements when transporting your goods.
Ensure you seek advice from legal administrators if you're unsure which operators licence you need for your fleet business.
How Do You Apply for an Operators Licence?
You only need to follow a few steps to apply for an operators licence. These steps are as follows:
Complete a GV79 form. You can get this form from the Driver and Vehicle Standards Agency (DVSA) contact centre, and you'll get the form via email.
Send the completed form to the Traffic Area where you're eligible to operate. After submitting the form, you have to wait for the reply. If you apply online, you will get a reply within seven weeks. If you send the form via post, your reply will come within nine weeks.
Advertise your operators licence application in a local newspaper that circulates in your operating centre. If anyone owns a building or land within that area, they can file a complaint against your application.
Read more: Trackers for Cars
However, you don't have to wait until the operators licence is out to start operating within your centre. You can receive an interim operators licence from the Traffic Commissioner to start operating.
Final Thoughts
So you want to start your fleet business legally in the United Kingdom? You don't have to worry about going through complex procedures to apply for an Operators Licence. Contact Vimcar's customer service today to help you navigate the whole process and start your fleet business immediately.
---