From high fuel costs to vehicle theft, fleet managers face many day-to-day challenges. Many companies do not have a full-time fleet manager, making it especially important to minimise obstacles.
Luckily, there are tools out there to help you run your fleet smoothly. In this article we lay out how van tracker systems offer effective solutions to the most common problems fleet managers face, so you can keep your vehicles, and business, moving.
7 Ways Van Tracker Systems Offer Fleet Management Solutions
1. Route Optimisation
"What gets measured gets managed" may be an old cliché, but it certainly applies to fleet management.
GPS trackers give you tools to evaluate your routes, identify inefficiencies, and eliminate overlaps. By not tracking and optimising your routes, you risk tremendous waste of petrol, driver time, and vehicle mileage. In fact, studies show that GPS trackers increase vehicle productivity up to 30% and saves up to 60% of fleet-related time. Businesses can't afford not to track!
Read more: Lack Of Technology Is Stunting The Service Industry
After digitising his fleet, Brian McQuaid, Sales & Marketing Manager at Doherty's Meats, noticed real improvements in his fleet productivity. "I can now ascertain whether or not the same vehicles are servicing the same areas and tidy up their route if necessary. We cover the whole of Northern Ireland so looking at route history is really important for us." You can read the rest of Brian McQuaid's testimonail here.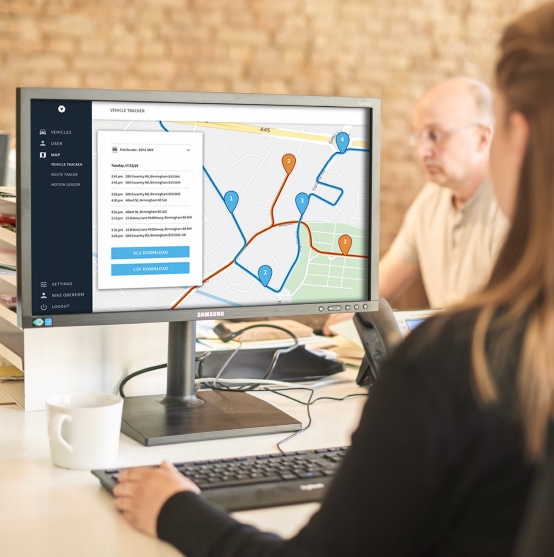 Get a Beginners Guide to Van Tracking Systems in 2021
2. Locating Drivers with van tracking system
Locating drivers in real-time is essential to effectively delegate work. With GPS trackers you can identify drivers in seconds and determine which vehicle to dispatch next.
In the event of a breakdown, you can share the vehicle location with roadside assistance, keeping drivers safer.
Discover: Vimcar's UK Fleet Management Software
3. Improving Customer Service
Customer service is the cornerstone of any business. But companies with delivery, transport and service vehicles face constant challenges. Van tracker systems allow you to streamline dispatching. That lets you provide clients with more accurate ETAs and faster turnaround times.
Take, for example, Geofencing. This handy tool is a virtual barrier set around a pre-designated area of your choosing. When vehicles cross the barrier, fleet managers receive an alert. Geofencing can be a great tool to indicate when a vehicle is back in range and ready for reloading, reducing stop times.
Not to mention, GPS trackers can also record stop times and locations. This lets managers quickly upload data to send proof of delivery or attempted delivery to customers.
Digitising your fleets makes your service more reliable, which pays off in real ways with building customer trust.
4. Theft Protection
Vehicle theft costs businesses on average a staggering £16,000 annually, a significant avoidable expense.
The threat is real, but van tracker systems are an important tool in preventing vehicle loss. In addition to Geofences, GPS trackers can establish Timefences, a designated timeframe for vehicle use. Any use outside of appropriate times sends a notification. Paired with geofencing, fleet managers can quickly investigate unusual activity, and precise locations can be shared with police for targeted action.
Read more: What To Do When A Van Is Stolen
5. Van tracking system and Mitigating Vehicle Misuse
Vehicle misuse is a common problem many fleet managers face. While it's challenging to keep tabs on drivers with full access to vehicles, it's a real business liability. However, GPS trackers are a great solution.
Timefencing and Geofencing notifications are proven to effectively reduce unauthorised vehicle use. Driving company vehicles outside of designated hours or regions sends a notification to fleet managers. Timefencing helps hold drivers accountable, minimising vehicle misuse, and unnecessary fuel costs.
Read more: Trackers On Vans – Explained
6. Reducing High Maintenance Costs
Maintenance fees account for 15% of fleet vehicle costs, the third-highest cost of managing a fleet. The best thing you can do to reduce expensive breakdowns is properly maintaining your vehicles, but it's tricky to know when to schedule mechanic appointments.
Van tracker systems take the guesswork out of mileage tracking. Route history tracking makes it easy to know when fluid changes and routine maintenance is needed, so you can keep your vehicles on the road.
By the way, the average fleet reports a decrease in total mileage of 10% after the introduction of fleet management software. The fewer miles on your vehicle, the fewer mechanic visits you need. Preventing vehicle breakdown keeps your drivers – and profits – safe.
Read more: how van check sheets can improve your van safety
7. Offsetting Increasing taxation
Increasing fleet taxes threaten to cut into profits, something few businesses can afford. Between proposed fuel duty increases, Clean Air Zones, and rising corporation taxes, businesses are being squeezed more than ever. Luckily, van tracker systems allow fleet managers to uncover savings in other areas and offset overall costs.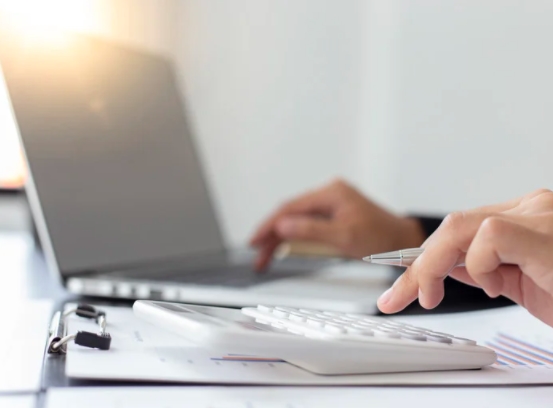 Fuel is the second-highest fleet cost, so proposed petrol increases are no laughing matter. Did you know that fleets with GPS trackers on average reduce fuel costs by 10%? Over time, that adds up to big savings. Overall, digital fleet trackers have been shown to reduce fleet costs by up to 15%.
Read more: 10% Drop In Fuel Cost With GPS Mileage Tracking
Which Van Tracker System Is Right For Me?
GPS trackers are a must-have for businesses with fleets. Between route optimisation, accurate location tracking, and preventing vehicle theft and misuse, there is no reason to delay digitising your fleet. And with the savings in petrol costs, high taxes, and vehicle maintenance fees, trackers pay for themselves.
Streamlining fleet management tasks helps you provide better customer service, further boosting your business.
But which van tracker system is right for your fleet? We suggest you go with the one proven to offer these solutions and more. Vimcar's product, Fleet Geo, is a high-quality, easy to use fleet management system revolutionising the industry. It's delivered right to your door, can be installed by you in seconds, and is compatible with all vehicles.
Many fleet managers are on the go, so Vimcar's product comes with a handy app accessible from your computer, tablet, or phone. And because the data is easily exported into Excel, creating timesheets and route planning is a breeze.
We know that every business is different, and you need solutions fit for you. Reach out to a Vimcar sales representative today and to receive personal feedback on how a fleet tracking system can help your business.
How Does A Van Tracker System Work?
Van trackers are one of the most straightforward systems to install and use. You don't have to be an expert to install van fleet tracking systems. After simply putting the Dongle into the OBD interface, you're good to go.
Van fleet tracking system mainly works through GPS satellite navigation. But in other cases, you can also use a cellular network or a radio frequency, especially when the GPS coverage is low.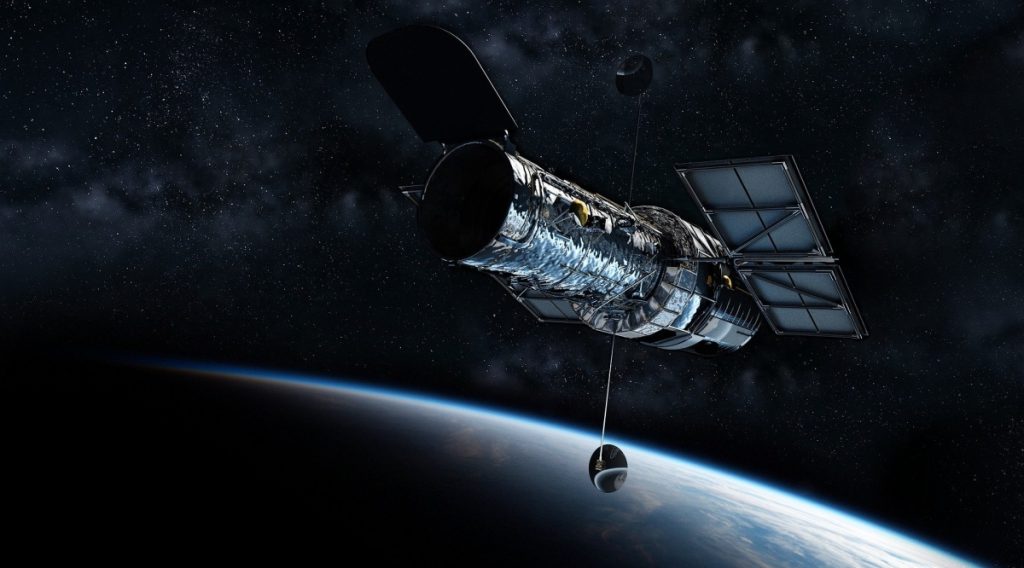 The setup is pretty simple; the vehicles transmit signals to orbiting satellites which relay the information back to a specific computer. The computer then displays the van's information on maps, enabling you to monitor their exact whereabouts.
What's A GPS And How Does It Work?
The Global Positioning System (GPS) allows accurate determination of geographical locations. A GPS tracker relies on satellites to monitor vehicles' location and the people and goods they carry. Commonly referred to as vehicle tracking, this technology is specially designed to collect data from your entire fleet of vehicles.
The GPS fleet tracking process starts with a network of satellites, Global Navigation Satellite System (GNSS), that emits signals into GPS devices. This GPS fleet device then sends data via mobile networks to a server.
Only an authorised person can access this data, generally through a fleet tracking device. Fleet tracking data is collected in real-time and used for making timely operational decisions and security purposes.
Read more: What is a Vehicle Fleet Manager?
Essential Elements of a Van Fleet Tracker System
Installing a van tracking system comes with a lot of benefits. First, you'll have an easy time to use it since it's user friendly and easy to install. In addition to coming with good customer care, you can also pay for them through multiple price plans.
Your vehicles' needs matter! Apart from saving you time and money, GPS fleet trackers can also help you deliver world-class services to your customers. Join thousands of happy drivers by having a van fleet tracking system installed today.
How do you install Van tracking systems?
From lorries to taxies, vans, and even bikes, companies use various types of vehicles for multiple purposes. But how do you monitor your fleet? That's where a van tracking system comes in handy.
Whether you are in the business of transporting people or delivering goods, a van tracking system can help you plan the shortest routes, promote safer driving, optimise fuel use and considerably reduce your operational costs while giving you clarity over your vans' condition and whereabouts.
The installation process of a van tracking system
Vimcar's van tracking systems is very easy to install, and they work seamlessly. After installation, the tracking systems pick up signals from GPS satellites to give you the vehicle's precise time and location. Cloud-based software stores all the information shared by the van tracking system to show them whenever required.
Different van tracking system hardware
Also, using the geofencing and time fencing feature allows users to set up specific zones on the map and choose whether to be notified or not when a van leaves or enters an area at a particular time.
That said, other than the portable and battery-powered van tracking systems, there are other types of tracking devices that are very easy to install; plug and play systems that you can insert into the OBD-11 port( Vimcar Dongle) as well as hardwired van tracking systems (Vimcar box). You will find the OBD-II port in the diagnostic port.
It is EU standardised for all cars with a combustion engine so that you will find it in all vans manufactured after 1996. Mechanics usually use the port to examine error codes created by car computers in case of a malfunction.
Vimcar's Van Tracking System: Hardware & Software
Vimcar's Van Tracking System's Hardware
For every customer, Vimcar's hardware is:
Free and included in all packages
Can be self-installed in minutes
A choice between an OBD dongle and battery-connected box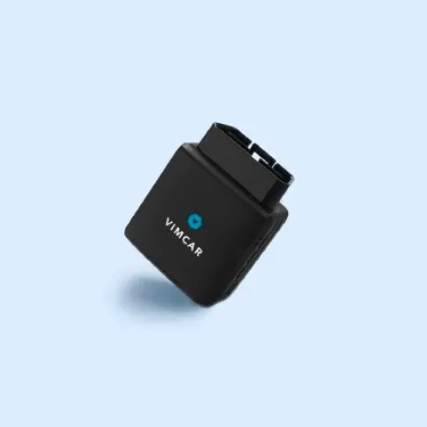 Vimcar's OBD Dongle
The Vimcar Dongle comes with an OBD2 connector that takes less than 5 seconds to connect. All you have to do is insert it into the OBD interface (usually at the top right corner of the van's footwell). This is very easy, and the van tracking system can be installed in seconds without additional fees or a mechanic.
Vimcar's Box
The Vimcar Box, on the other hand, attaches directly to the vehicle's battery. It is a good option for anyone looking for a van tracking system that does not need an OBD port or that is out of view. This is particularly important if you are looking for a van tracking system for anti-theft devices. Also, any other power source that can deliver between 12v to 24Vdc can work. Just ensure you read the user manual. A red wire must be connected to a power source and a black one to the ground.
Also, keep in mind that the hardwired tracker should be in a position that can pick up satellite signals. The ideal places are below the roof's top, inside the rear bumper, under the vehicle, or the seats. Where to position the van tracking system shouldn't be a problem as the Vimcar Box has an adhesive surface for easy, stable mounting.
Vimcar's Van Tracking System's Software
Our software is specifically designed so that any business, no matter how big or small or digitally forward they may be, can use it hassle-free.
That's why our van tracking system software was nominated for the best fleet tracking for the 2021 Busines Vans Awards and the 2021 Business Motoring Awards.
You can take a look at our car tracking reviews and find out how easy our van tracking system is to use with the video below:
If you think your company could benefit from Vimcar van tracking system, then download our product brochure below and find out about our:
Customer service that is available every business day and offers free setup guides when you begin with Vimcar
Flexible pricing that have no hidden fees and are available as monthly, yearly or 24 monthly plans
30-day money-back guarantee that means you can test Vimcar out right away!
Final words on van tracker systems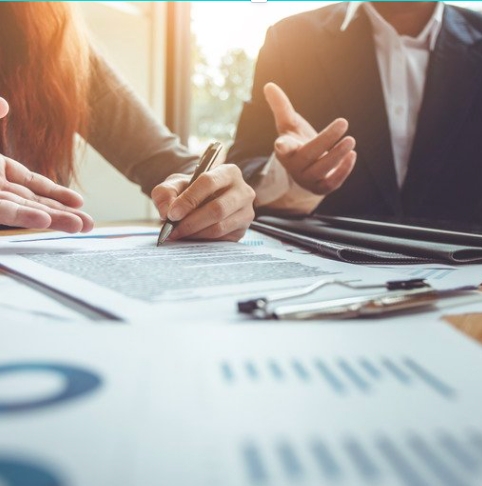 Every customer can benefit from van tracking systems for different reasons. No matter what though, van tracking systems give companies far more control and oversight over their fleet activity and events.
This is because of the round-the-clock traffic, vehicle and driver visibility van tracking systems give.
---