Aggressive driving can increase your vehicle's fuel consumption and cause unnecessary wear and tear. Furthermore, it can potentially cause collisions, injuries, and even expensive litigations. Fortunately, you can effectively address these issues through driver tracking.
Driver tracking provides additional insight into your driver's behaviour and whereabouts. These solutions can also help you achieve vehicle visibility which is a much-desired goal for various transport operations.
This article covers reasons why businesses need to track their drivers and increase vehicle visibility. Let's dive in.
Types of driver tracking software
There are two types main types of driver tracking software:
Vehicle tracking: this focuses on your fleet vehicles' whereabouts. It combines real-time GPS locations with customisable notifications to give you a clearer fleet overview. To find out more, jump to this section.
Driver Behaviour Analysis: scores and motors how efficiently your employees drive. Businesses can use this information to minimise inefficient driving and costs. To find out more, jump to this section.
Vehicle tracking as a type of driver tracking software
1. Reduce Vehicle Misuse with Driver Tracking
If you're running a small business in the UK, you probably rely on multiple cars and drivers to attend to your clients. These vehicles are crucial business assets, and without them, you can't do business effectively. That's why you need to be keen on how your employees use them.
Vehicle misuse can hurt your business in many ways.
For starters, it puts your business and assets at risk. Every time your driver takes the company vehicle to an off-the-record cash job, they're putting your fleet vehicle and the company, in general, at undue risk.
These side gigs increase the chances of engine failure, an accident, and even theft. Staying within budget and managing your business is challenging enough. But when your employees start using your cars for weekend road trips and side jobs, it can eventually lead to several unexpected expenses.
In such situations, your vehicle-use policy can't help you prevent unauthorised use of company vehicles, no matter how detailed and well-written it is. But there's a simple, affordable solution that can significantly help you enforce your vehicle-use policy: tracking your drivers at all times with a GPS tracking service.
However, these solution can protects your company vehicles and prevents misuse through:
Live tracking – Allows you to monitor your car's whereabouts in real-time, 24/7
Geofencing – You can set a virtual barrier around your delivery region or company car park. Anytime your car crosses this barrier, you receive an immediate notification prompting you to investigate further.
Timefencing – Set a virtual time barrier that establishes working hours and get notified whenever someone uses the vehicle outside your timefence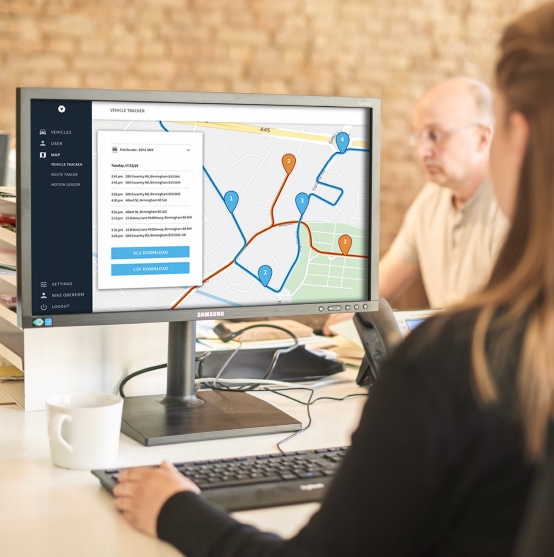 Get a Beginners Guide Vehicle Tracking as Driver Tracking
2. Improve Customer Service
Apart from helping you mitigate vehicle misuse, driver tracking can be an effective way of managing your customers' expectations, relationships, and satisfaction. Here's how:
Faster Arrivals
When your customer needs an urgent delivery, the dispatch process should be swift and straightforward. Thanks to GPS tracking systems, you can instantly assign jobs to your drivers and identify the closest technicians to the customer's location to attend to emergencies.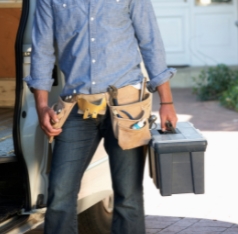 Once you dispatch your employee to a task, you need to ensure they arrive there as fast as possible. Remember, quick arrival doesn't mean that drivers should engage in risky behaviours such as overspeeding.
That's where efficient routing comes in. Automated dispatch combined with route optimisation goes a long way toward ensuring your drivers get to a location safely and on time.
Monitor Arrival Times
GPS tracking solutions can help you in getting more precise ETAs for pickups and deliveries. As a result, it reduces the idling and waiting on each job. By knowing the real-time location of your drivers, you'll realise when they're late and inform your customers to adjust accordingly.
Service More Customers Every Day
Through real-time insights regarding time spent at each site, the fastest routes to job sites, and the closest field worker, you'll be able to make the most of your working time.
Generally, providing the best customer service is essential in growing and sustaining a successful fleet business. With driver tracking, ensuring customer satisfaction can't get any better.
3. Provide Proof of Appointment Attendance
There's more to geofences than just preventing vehicle misuse. Tracking devices let you set virtual boundaries around specific addresses. That way, you'll be able to receive notifications when your car enters and exits that location and notify your customers about the pickup or delivery made.
4. Charge Customers Accurately
Besides geofencing, many tracking solutions come with GPS systems such as present-time and archival routing information. Through these features, you'll know where your driver has been and where they're heading. By combining time- and location-based data, you can track the exact number of hours to charge your clients and verify driver hours worked.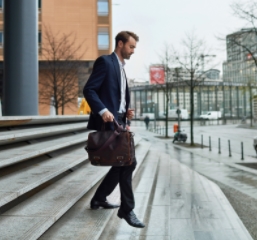 Additionally, driver tracking provides information on when a driver starts a vehicle, arrives, or leaves a job site, and when they shut off the car. You'll know exactly how much and how long your employees worked during the entire day.
Some systems can also incorporate billing information into back office applications to automate payroll.
By eliminating manual timesheets, you save considerable time in office and boost productivity. Besides, automated payroll translates into fewer overtime hours and more accurate billing.
Driving Behaviour Analysis (DBA) as a Type Of Driver Tracking Software
1. Score drivers
Any good DBA software that tracks drivers, also gives them a score out of 10. This helps employers easily assess which drivers need to work on their driving styles, and which ones are already driving efficiently.
As well as giving an overall score, driver trackers should also identify the way in which the employee is driving inefficiently. For example, they might give a driver a low score for braking or accelerating harshly.
With this analysis, employers can deal with inefficient driving objectively, and with data not emotion.
2. Inform drivers
If the DBA system that tracks your drivers does indeed score your drivers, then you can use these scores to create internal reports.
These reports can be handed over to the employees directly, or the team in general, so inefficient driving can be tackled whenever it emerges.
3. Save money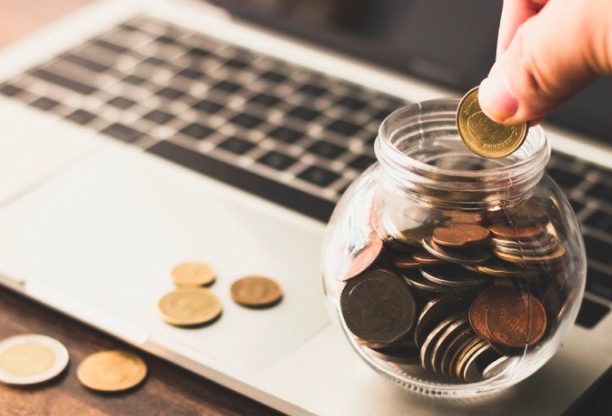 This type of driver tracking is most valuable to businesses looking to cut costs. Scoring and tracking your drivers and tackling inefficient and/or unsafe driving means you are likely to:
Reduce fuel consumption
Have fewer accidents
Lower insurance premiums
Incur less wear and tear
How to start using this type of driver tracking
If you think your business could benefit from this style driver tracking, you should take a look and see if Vimcar's Driving Style Analysis product could work for you. 
Ready to Optimise Your Fleet?
In today's competitive landscape and economic climate, it's vital than ever to do everything possible to stay ahead of the competition. Now's the time to hold your drivers accountable, keep your fleet safe, and control your costs. Ready to take charge of your operation and enhance your business?