Any business that operates a fleet of service or delivery vehicles is at the mercy of national petrol prices. As such, saving money on fuel is a top priority. In addition to utilising fleet tracking systems to optimise routes and reduce idling times, SMEs can also save money on fuel by using fleet fuel cards.
Fuel cards are a type of payment card that drivers can use for vehicle-only businesses purposes (i.e. petrol and related services).
This article will discuss the benefits of fuel cards for small businesses and provide tips on how to choose the best fuel card for your SME.
How Can Businesses Save Money with Fuel Cards?
When you sign up for a fuel card program, you're essentially becoming a fuel card member. This membership has a number of perks. Most importantly, small businesses can save money on fuel by using fuel cards.
Read more: What is a Company Car Fuel Benefit?
With a fixed-price fuel card, you're given a set fuel rate every week. That means your drivers pay that week's fuel rate every time they refill their vehicle with petrol rather than pay the price listed at the pump.
Fixed-price fuel cards typically set fuel rates that are 2 to 3 pence below the national average pump prices.
Moreover, many fleet fuel cards condense all fuel use onto a single account. This makes it easier for SMEs to file tax returns and apply for VAT recovery, saving you both time and money.
Get a Free Guide: Top Tips on Cutting Fuel Costs
Some fuel cards even provide breakdown cover or offer discounts on regular vehicle servicing and repairs. Business owners also have the power to set spending controls on fuel cards. This means your drivers could only use the fuel cards to purchase petrol.
Read more: 10% Drop In Fuel Cost With GPS Mileage Tracking
How to Choose the Right Fleet Fuel Card Provider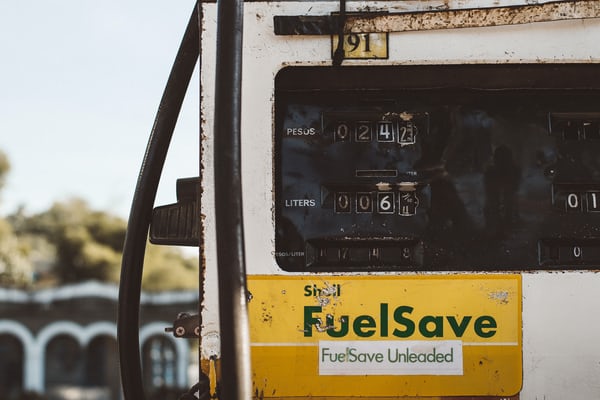 With over 50 fuel card providers in the UK market, identifying the best fuel card for small businesses is tricky. Plus, the ideal fleet fuel card for your business may not be the best match for another business. It all depends on your business's unique needs.
Want advice on how to better manage your fleet? Our fleet experts can give you a free consultation!
When comparing the various fuel cards for small businesses, you should consider the following:
Are there signup fees?
What's the annual pricing?
Does the fuel card provider have good customer support?
What online features are included? Is there an app you can download?
What's the coverage of the card like? What petrol stations are in its network?
Are there any hidden transaction fees?
Can the card be used locally, regionally, nationally, or internationally?
Does the card have a minimum monthly fuel usage requirement?
Read more: Comparing Van GPS Trackers
Tips for Using Fuel Cards for Small Businesses
No fuel card is right for every SME. Here are some additional tips to selecting the best fuel card for your small business:
What type of vehicles are in your fleet? If you have HGV vehicles, you'll need a fuel card provider with HGV-friendly sites.
What type of fuel do your vehicles require? Most fuel cards are diesel- or mixed-only. If your vehicles require unleaded fuel, that's something to consider.
Pump-price vs. fixed-price fuel cards. Pump-price means your drivers pay the rate shown at the pump; fixed-price means you're given a set fuel rate every week and pay that instead. A fixed-price fuel card may save you more money, but it depends on your fuel usage.
Where do you do the most business? Consider the most common petrol stations in that area before committing to a fuel card.
You May Also Like: What is a Fuel Tax Rebate?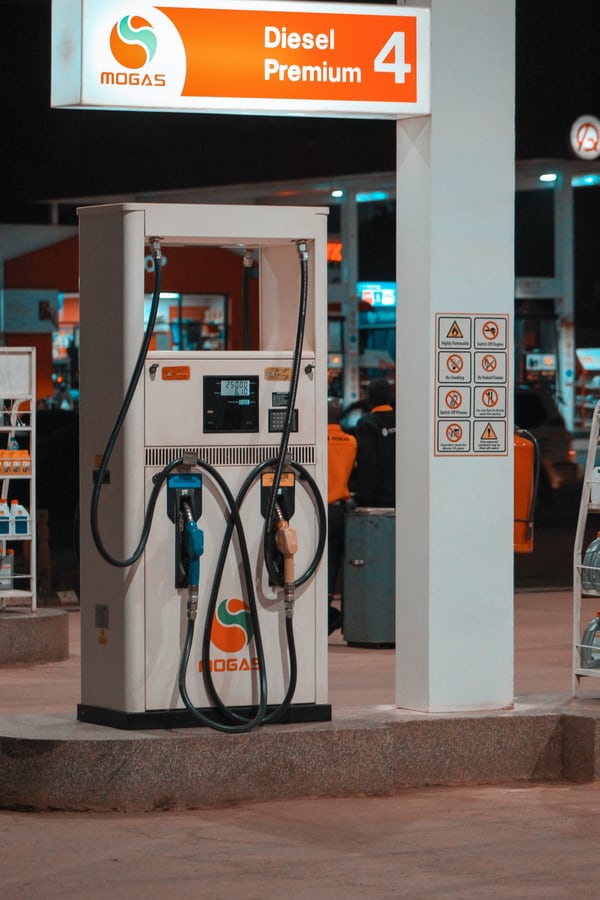 Other Ways Your SME Can Save Money
Small businesses looking to save money on fuel can do so in a number of ways. Investing in fleet tracking software like Fleet Geo is an easy way to monitor vehicles, optimise routes and reduce idling times. Fleet fuel cards can also save SMEs money on fuel by offering discounted rates on petrol, servicing and repairs and more.
To help your businesses save even more money on fuel, our team of fleet experts created a downloadable that outlines all of our top fuel saving tips!
Vimcar Brochure