Any business that operates fleet vehicels for services or delivery is at the mercy of national petrol prices. As such, saving money on fuel is a top priority. In addition to utilising fleet tracking systems to optimise routes and reduce idling times, SMEs can also save money on fuel by using fleet fuel cards.
Fuel cards are a type of payment card that drivers can use for vehicle-only businesses purposes (i.e. petrol and related services).
This article will discuss the money saving benefits of fuel cards for companies, 6 reasons why fuel cards are worth investing in, how to choose the right fleet fuel card provider and fuel card tips for small businesses.
How Can Businesses Save Money with Fuel Cards?
When you sign up for a fuel card program, you're essentially becoming a fuel card member. This membership has a number of perks. Most importantly, small businesses can save money on fuel by using fuel cards.
Read more: What is a Company Car Fuel Benefit?
With a fixed-price fuel card, you're given a set fuel rate every week. That means your drivers pay that week's fuel rate every time they refill their vehicle with petrol rather than pay the price listed at the pump.
Fixed-price Fuel Cards Typically Set Fuel Rates That Are 2 to 3 Pence Below The National Average Pump Prices.
Moreover, many fleet fuel cards for companies condense all fuel use onto a single account. This makes it easier for SMEs to file tax returns and apply for VAT recovery, saving you both time and money.
Get a Free Guide: Top Tips on Cutting Fuel Costs
6 Reasons Fuel Cards For Companies Are Worth It
Fuel is one of the most significant expenses for any fleet. The better you're able to control fuel expenses; the more profitable your business will be. One way to manage your fleet fuel costs is by using Fuel cards for companies that need frequent refuelling rather than relying on cash to purchase your fuel. Here are reasons fuel cards are worth it for companies.
1. Increased security for fuel transaction
Carrying a large amount of cash exposes a company employee to severe dangers of being a potential target to robbers and expose money to theft and fraud. Fuel cards for companies are a safer alternative to purchase fuel since they bypass the need for cash and reduce the risk of drivers assaults by thieves. Fuel cards for companies will also eliminate fraudulent claim to expenses that are not used for company purpose.
2. Consistent fuel prices and budgeting
Some firms offer Fuel cards for companies that will often allow businesses to purchase fuel at a constant price. So instead of buying fuel at different fuel stations, a Fuel cards can offer a constant price that can be very profitable and help you budget in advance by deciding in what areas to improve or cut back depending on the correlation to saving fuel money.
3. Reduction of admin work
Purchasing fuel with cash comes with the hassle of collecting receipts and claiming expense. Every company can significantly reduce paperwork and administration regardless of whether it is a large or a small company. Companies can receive a single neat statement of account instead of having bulky receipts for the entire fleet. This will reduce the time used in approving receipts and reconciliation with cashbooks.
4. Enhances time efficiency
Time being money, it is every company's business to ensure that they are conscious about it. Fuel cards for companies that travel long distances play a significant role in saving time by facilitating a fast and convenient way for drivers to pay for fuel. In addition, Fuel cards for companies that deal with perishable goods eliminate unnecessary stops made by drivers to withdraw money and queue in banks. Instead, drivers pay without worrying about payment methods and in a few minutes, he is on the road to his destination.
Read more: What Is A Commercial Vehicle?
5. Fuel cards help managers concentrate
Fuel cards for companies that deal with many tasks are easier on managers. Business owners and managers have multiple functions that they have to deal with on a day-to-day basis. Fuel cards for companies with many demanding management tasks relieve them from the stress and worries of giving drivers cash to pay for fuel. The manager is sure that Fuel cards for companies to purchase anything other than fuel can trace every transaction back if there is a need. So fleet managers can concentrate on other tasks, ensuring that company cash is not at risk of purchasing personal items.
6. Additional services
Some fuel card offers other services apart from paying for fuel. For example, some fuel card providers can offer fleet advice and management services to support you in running your fleet business. Also, with some Fuel cards for companies, you can buy additional goods. These can include car wash services, lubricants and oils. Some company allow payment of road charges such as tolls.
Some fuel cards even provide breakdown cover or offer discounts on regular vehicle servicing and repairs. Business owners also have the power to set spending controls on fuel cards. This means your drivers could only use the fuel cards to purchase petrol.
Read more: 10% Drop In Fuel Cost With GPS Mileage Tracking
How to Choose the Right Fleet Fuel Card Provider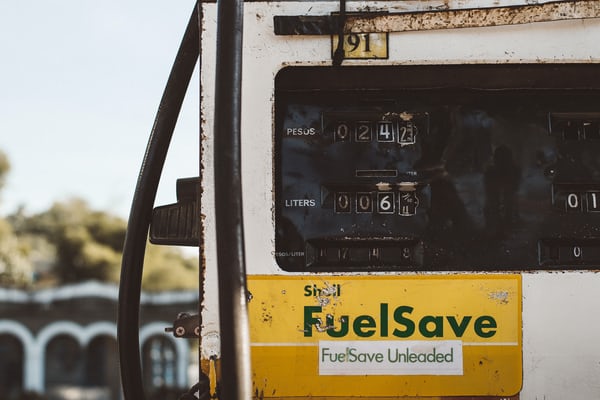 With over 50 fuel card providers in the UK market, identifying the best fuel card for small businesses is tricky. Plus, the ideal fleet fuel card for your business may not be the best match for another business. It all depends on your business's unique needs.
When comparing the various fuel cards for small businesses, you should consider the following:
Are there signup fees?
What's the annual pricing?
Does the fuel card provider have good customer support?
What online features are included? Is there an app you can download?
What's the coverage of the card like? What petrol stations are in its network?
Are there any hidden transaction fees?
Can the card be used locally, regionally, nationally, or internationally?
Does the card have a minimum monthly fuel usage requirement?
Read more: Comparing Van GPS Trackers
Tips for Using Fuel Cards for Small Businesses
No fuel card is right for every SME. Here are some additional tips to selecting the best fuel card for your small business:
What type of vehicles are in your fleet? If you have HGV vehicles, you'll need a fuel card provider with HGV-friendly sites.
What type of fuel do your vehicles require? Most fuel cards for companies are diesel- or mixed-only. If your vehicles require unleaded fuel, that's something to consider.
Pump-price vs. fixed-price fuel cards. Pump-price means your drivers pay the rate shown at the pump; fixed-price means you're given a set fuel rate every week and pay that instead. A fixed-price fuel card may save you more money, but it depends on your fuel usage.
Where do you do the most business? Consider the most common petrol stations in that area before committing to a fuel card.
You May Also Like: What is a Fuel Tax Rebate?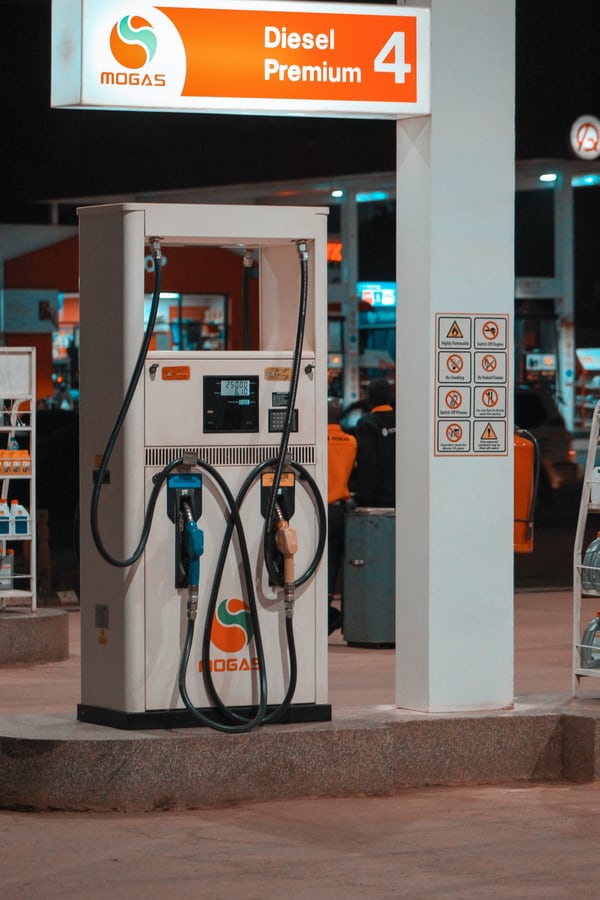 Other Ways Your SME Can Save Money
Small businesses looking to save money on fuel can do so in a number of ways. Investing in fleet tracking software like Fleet Geo is an easy way to monitor vehicles, optimise routes and reduce idling times. Fleet fuel cards for companies can also save SMEs money on fuel by offering discounted rates on petrol, servicing and repairs and more.
To help your businesses save even more money on fuel, our team of fleet experts created a downloadable that outlines all of our top fuel saving tips!
To ensure you know exactly where your fuel is going, download our free fuel cost calculator.