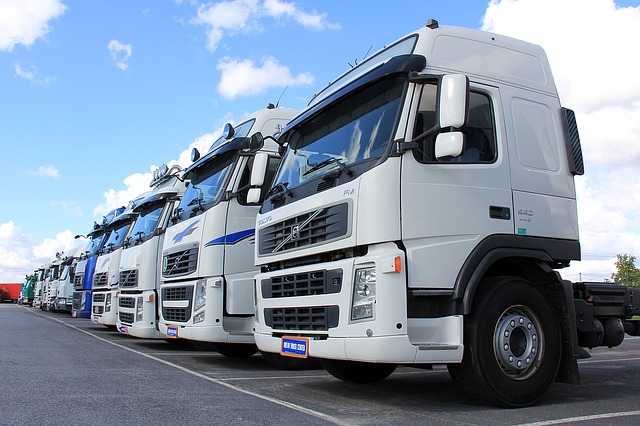 All the motor vehicles under the control of one company (owned or leased) are collectively known as that company's 'fleet'. This includes not only cars and lorries, but also trucks and fork-lifts. If a vehicle is used by several drivers, the vehicle is known as a pool car. If the car is allocated to an individual driver, it is known as a company car.
A small fleet can start with as few as two vehicles and grow to encompass thousands of vehicles. The management of a company's vehicles can be carried out by a diverse range of employees, but in general, the fleet is managed by the so-called fleet manager.
Read more: Fleet Management System
Associated responsibilities
There are many administrative and legal tasks that come with every fleet, regardless of its size. Vehicles require organisation, planning, maintenance and more. The aim is to optimise the fleet for the long term, taking into consideration the available budget and resources.
Fleet tasks, however, don't stop at the vehicles themselves. Drivers as well need proper and organised management. A company will also need to deal with legal obligations such as owner liability, providing accident prevention regulations and training and administering driver's licence checks.
A green fleet
The conversation around 'green fleets' has been on the rise for some time now. For many organisations, maintaining an environmentally friendly fleet has been a high priority.
One way to start moving towards a 'green fleet' is by switching from diesel or petrol to electric vehicles. A different company strategy involves leasing or purchasing more pool cars – as opposed to company cars. Company cars can only be used by a single employee. Pool cars can be used by multiple employees and their carbon footprint is therefore shared among several people, not just one individual.
There are two main incentives driving 'greener fleets'. One is image related: organisations are becoming increasingly aware of the importance of having a 'green' brand. The other is financial. Whilst 'greener' vehicles are often more expensive in the short term, they end up costing the employer much less in the long term. Generally, the costs involved with Carbon Taxes, fuel, maintenance and toll roads (e.g. through Clean Air Zones) are significantly lower.
Read more: Van Tracking
Several things that can be done to ensure a fleet is 'greener':
Procurement of vehicles that emit fewer greenhouse gasses
Optimising vehcile routes to ensure lower fuel usage
Driver courses about driving styles
Retrofit solutions
Addressing fleet tasks
The tasks and responsibilities generated from a fleet of vehicles aren't always handled by a full-time position. It is not always possible to tell from a person's title that they are responsible for the enormous and time-consuming task of vehicle fleet management. To get a better understanding of fleet management and what that role entails Vimcar has created a Fleet Management Hub.
---
c
You may also like these other glossary terms: Fleet Manager, Company Car, Vehicle Tracking Prices and Pool Car