Organise all your data with one, customisable system
How can Fleet Admin help?
Manage all of your fleet costs in one place
Identify cost discrepencies
Automate your workflows
Set task and deadline reminders
Download the brochure on our fleet management system to find out more:
The market's easiest to use fleet management system
Straight-forward navigation
Vimcar has designed Fleet Admin to be used by anyone, no matter how digitally savvy they may be. Plus, our fleet management system can be set up in minutes.
Customisable platform
All your fleet's data can be uploaded and updating on easy-to-use dashboards. You can then customise those dashboard layouts exactly how you see fit.
Easy-to-set up software
Our fleet management system can be installed, and ready to use, in minutes. As soon as your Vimcar contract is signed, we'll create your own Fleet Admin account.
Free product guides
We offer all customers free, virtual product tours when you install Fleet Admin. That way, you can hit the ground running and start organising your fleet right away.
Customer experiences with Fleet Admin
Customers using our fleet management system enjoy our:
Easy-to-use software
Attentive customer service
Flexible price plans
Find out more today:
A fleet management system with integrated customer service
Vimcar prides itself for having excellent customer support: every customers that purchases its fleet management system is assigned their own Support Agent, available to help every day of the business week.
Flexible price plans with Fleet Admin
Fleet Admin's unique price packages means that Vimcar has an option to meet any customer's expectations. These price plans, coupled with our product warranties, mean we offer unparalleled value for money.
Fleet Admin includes:
30-day money-back guarantee
Free hardware replacements
A dedicated customer agent
What does Vimcar's fleet management system look like?
To get an idea of what Vimcar's Fleet Admin looks like, take a look at the video below. Otherwise, we recommend getting a free, obligation-free product tour so you can take a look at the software and discuss your needs with a member of our team.
Specifically tailored fleet management system
Get going instantly
Fleet Admin by Vimcar is a specialised feature that can be acquired as part of or separately from Fleet Geo.
There is no need for an accountant to set it up.
As Fleet Admin is a technological solution, you no longer need to rely on loose pieces of paper and excel sheets to record your vehicle information. Instead, you can instantly acquire Fleet Admin and let the modern fleet management system automate your administrative needs.
Easy to use fleet management system
Our Fleet Admin fleet management system is designed to be as easy to use as possible with its user-focused design. To start using Fleet Admin, simply identify an administrative task to be done. This can be:
Fleet expenditure analysis
MOT check reminders
Preventative maintenance processes
Fleet Admin's corporate fleet management system comes equipped with features and tools to make your administrative needs less of a headache. Fleet Admin:
Automatically digitalises much of your vehicle analysis,
Reminds you of important deadlines
Processes your fleet drivers' licenses
And all of this in one centralised and easy to access database.
A technological solution for your paperwork
Constant manual administrative checks and recordings take up valuable time which could be put to better use. A good fleet management system, such as Fleet Admin, replaces unnecessary paperwork with data automatisation and visual fleet analysis.
Since many fleet needs are becoming digitalised, it's time that fleet administrative needs should follow suit. Excel sheets don't do your fleet analysis justice. Modernise your processes by acquiring a strong fleet management system to support your growing business.
Fleet management system: How does Fleet Admin improve your business' bottom line?
What is Fleet Admin?
When it comes to acquiring the best fleet management system for your administrative needs, look no further than Vimcar's Fleet Admin. Fleet Admin is specifically designed to take care of your fleet's administrative processes. This includes:
Recording preventative maintenance checks
Setting up important reminders, such as MOT checks
Processing your drivers' driving licenses
Automating workflows
Creating and viewing visual expenditure charts
With Fleet Admin's fleet management system, you have a centralised and simple to use place to organise all of your fleet and driver data. Fleet Admin is the solution to countless excel sheets, loose pieces of paper and manual note-taking. It counts as the fleet management system to keep all of your fleet operations, vehicle and driver data in one place, keeping your business as organised as possible.
As a fleet management system, Fleet Admin is a feature that can be acquired as part of or separately from Vimcar's Fleet Geo. This means that you don't have to worry about any installation fees or technical know-how to get going.
Instead, simply acquire Fleet Admin by contacting our outstanding customer service team and tailor your Fleet Admin fleet management system package to your business. Once downloaded and installed, its simple user interface will show you the hassle-free road ahead.
How does Fleet Admin manage your costs?
One of Fleet Admin's fleet management system's key features is that it keeps track of all your fleet costs – all in one place. It stores and visualises your fleet expenditures in a user-intuitive way. This means that you have a clear and transparent overview into what exactly you're spending your money on, and exactly how much.
It is this factor itself, transparency, that really keeps you on top of your costs. When running a fleet, expenditures can come in high amounts and quickly. Notable costs usually take up the form of:
Vehicle costs or leases
Fuel costs
Preventative maintenance checks
Speeding fines
Vehicle insurance
To manage these, you need a strong and reliable fleet management system to let you precisely analyse where you can save money – and this is where Fleet Admin comes in.
Fleet Admin also comes with equipped with specialised automation tools to manage your costs. These include:
Automated workflows to automatically calculate costs
Mileage updates to plan for future costs
Cost exports to organise invoices for external companies, such as garages
Outlier analysis to identify and plan for potential cost outliers
How does Fleet Admin keep you on top of your work?
Fundamentally, Fleet Admin's fleet management system lets you never miss an important fleet task or deadline again. It does so by acting as a centralised information hub, where you can manually set reminders and notifications for upcoming tasks and checks.
Staying on top of your administrative tasks as a fleet operator used to be a challenge, but it doesn't have to be. A good fleet management system, such as Vimcar's Fleet Admin, keeps all of your important deadlines and reminders in one place. Through this, you can be sure to never miss another MOT check again.
Fleet Admin also puts you in control of how you want to work. Create and personalise your own dashboards, depending on your workload. Through this, you can be reminded of important tasks and deadlines on a regular basis, putting them at the forefront of your mind.
Moreover, the Fleet Admin fleet management system sends you reminders about important tasks and deadlines. Set your own reminders, notifications and create a sense of cohesion within your team to get tasks done.
How does Fleet Admin make you more efficient?
A good fleet management system, such as Fleet Admin, does wonders for your business efficiency. It does so by taking care of your fleet administration needs, including costs, reminders, creating tasks, and data visualisation.
It also uses intuitive features that are specially designed to make your life easier. Fleet Admin's fleet management system acts as an all-rounder to many aspects of your fleet needs. These include:
Vehicle costs
Task reminders
Mileage updates
External cost exports
Outlier analysis
Fleet data visibility
These features and processes all add up to give your business a greater, more efficient edge. Gone are the days of manually creating excel sheets and jotting down notes on loose pieces of paper. For when it comes to efficiency, it pays to keep all of your data in a digitalised and specially designed space.
FAQs on Fleet management system
How Do Fleet Managers Organise Their Priorities?
The biggest priorities of fleet managers are vehicle management, cost management, and driver management—in that order. According to this survey, 60% of these managers organize their priorities by recording vehicle data on spreadsheets. About 10% of fleet managers also use pen and paper to manage their fleet data. The rest use various fleet management systems.
What Problems Do Fleet Managers Face with Their Fleet Management Methods?
Unfortunately, recording data on spreadsheets and paper comes with some flaws. About 50% of drivers who use spreadsheets claim that it often takes too much time to complete, thus reducing the time left for other tasks. In addition, fleet managers may make errors while entering the data into spreadsheets. Many fleet managers also confess that using spreadsheets to record fleet data has sometimes prevented them from meeting deadlines.
About 20% of fleet managers who use fleet management systems state that their software is too complicated to manoeuvre. According to these managers, even the customer support teams for those fleet management systems fail to resolve their enquiries adequately.
How Does Fleet Admin Solve the Problems the Fleet Managers Face with Their Fleet Management Methods?
Fleet Admin is a fleet management system that automatically records fleet data, such as mileage updates, vehicle maintenance reminders, and fleet expenses. Fleet managers can view the whole fleet data at one glance and easily determine the areas that need their attention. By automatically recording fleet data, Fleet Admin helps fleet managers save time so that they can direct their effort to the execution of other important tasks.
Drivers who use spreadsheets have to scroll through several pages to get a complete analysis of each type of fleet data. With a sophisticated fleet management system like Fleet Admin, all their data is in one place. This helps them reduce the stress involved in fleet management.
When fleet managers make mistakes while entering fleet costs, they tend to lose money. By providing a complete analysis of costs, drivers can save money and discover new ways to reduce fleet expenses. This is why adopting a flexible fleet management system like Fleet Admin is an excellent choice for businesses.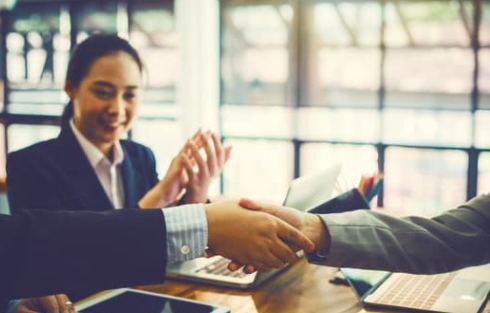 Unlike several fleet management systems, Fleet Admin is easy to use. Fleet Admin is an intuitive and user-friendly fleet management system, so even non-tech-savvy individuals will have no problems navigating the platform.
Fleet Admin comes with an Integrated Customer Support system. The system assigns a personal Support Agent to each customer that uses the fleet management system. Since each agent focuses on one customer, they have more time to listen attentively to them and resolve their issues quickly.