Geo tracking consists of a number of effective methods to locate the position of an object or a person. Geo Tracking devices are used in both private and professional environments and are becoming increasingly popular.
How does Geo Tracking work?
The GPS is a global navigation satellite system for determining location data in actual time.
A GPS receiver listens to the signals from the many satellites circling Earth. By calculating its distance from four or more GPS satellites, the geo tracker can communicate its location. In this way, people, objects and pets can be located at any time.
Better Route Planning with a Geo Tracking App
Vehicles equipped with a geo tracking hardware (like Car GPS trackers) are much easier to locate and reroute. With live tracking functions a fleet manager can quickly locate their vehicles without the hassle of calling around to drivers.
With a geo tracking app this also means a fleet manager can monitor the fleet on the go. A GPS tracking app allows you to monitor your vehicle fleet even when you can't be at your desk. This level of flexibility can be especially important for some businesses. For example with Vimcar's geo tracking app you are able to react to customers' ad hoc inquiries at all times. With our app's location overview, you can easily see how your fleet is distributed and who can most quickly respond to last-minute customer requests.  
Get a Beginners Guide to Geo Tracking Apps & Fleet Tracking:
Theft Protection with Geo Tracking
A geo tracker is an extremely helpful tool when it comes to theft protection. This is because geo trackers are unobtrusive. It can be placed inside the car near the pedals or under the bonnet, out of sight. If a vehicle is moved outside a specific location, time window or the tracker is removed altogether the fleet manager will be immediately notified.
Read more: What To Do When Your GPS Tracked Van Is Stolen
Advantages and Disadvantages
Accurate Positioning in Real Time: GPS tracking your fleet to better optimise performance and keep vehicles and drivers safe is a valid reason to invest in such a product. However, installing geo trackers in order to constantly monitor drivers due to lack of trust is not.
Quick Response Times: Emergency responders benefit from knowing how far a vehicle is from a situation. In these situations a precise location is not only useful, it can save lives.
Providing Security: No matter where your vehicle is parked or what location it is traveling too, you can feel secure.
Optimisation of Vehicle Routes:
Want advice on how to better manage your fleet? Our fleet experts can give you a free consultation!
The Legality
The collection of geo tracking data in the United Kingdom is, at present, still subject to the data protection regulations established by the EU. In the case of business use, each employee must give his or her written consent to the company using and collecting the data. The Information Commissioner's Code of Practice for Employees clearly indicated that every employee has the right to know about any methods used to monitor them.
Ream more: Car Tracking System In Business: Laws And Best Practices
---
Vimcar Brochure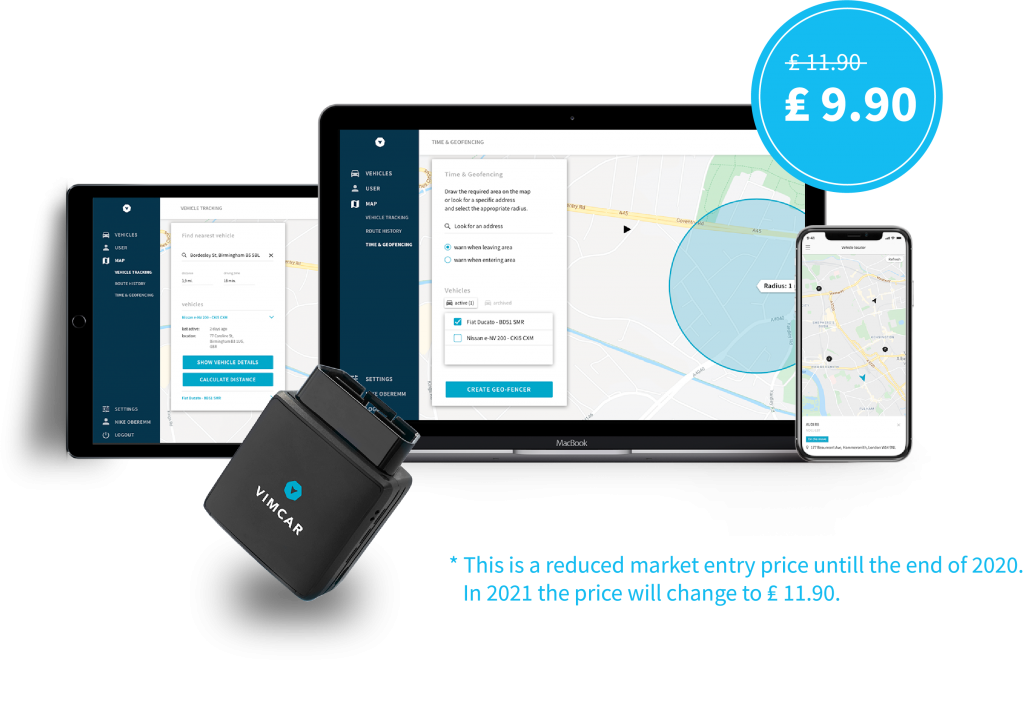 You may also like these other glossary terms: Telematics, Connected Car and Fleet Tracking