Gain full vehicle, driver and traffic visibility
How can Fleet Geo help?
Track all of your vehicles in real-time
View route history
Set notifications for fleet activities and events
Find the right driver for customer jobs
A no-nonsense fleet tracking solution
Simple-to-use software
Our fleet tracking solutions are perfect for companies looking for easy-to-use software. At a glance you can monitor your feet and get notified of any updates.
Self-installation in minutes
Our fleet tracking hardware takes just minutes to install, and you can do it yourself! This means there are no installation fees and no interruption to your business.
Smooth software set up
Just like the hardware, our software can be installed by anyone. All you have to do is click on a link, add your vehicles and you are ready to track.
Free product guides
In case you have any issues with our fleet tracking solutions, we offer product tours over the phone. That way, you'll have no issue knowing how to use Fleet Geo.
What do customers think of Fleet Geo?
Customers taking advantage of our fleet tracking solutions love our:
Easy-to-navigate product
In-built customer support
Flexible price packages
Fleet Geo product video
A fleet tracking solution with world-class customer support
Vimcar specialises in the support it provides its Fleet Geo customers – just check out our Trustpilot reviews to see for yourself.
Not only are all customers given their own Support Agent, available every business day, but are also given a free product tour to help them set up with our fleet tracking solution.
Flexible price packages with Fleet Geo
Vimcar's fleet tracking solutions are available in various price packages, to ensure any business can purchase Fleet Geo – no matter their financial requirements. Plus, with Vimcar, you only pay for what you need: there are no hidden costs.
Fleet Geo includes:
30-day money-back guarantee
Free hardware replacements
A dedicated customer agent
2021 Beginners Guide to Fleet Tracking Solution
Still not sure how fleet tracking could help in general? No problem – feel free to download our beginner's guide:
An industry-leading fleet tracking solution with Fleet Geo
What is Fleet Geo
When it comes to equipping your vehicles with a fleet tracking solution, you should always seek the best. Vimcar's Fleet Geo is specifically tailored to SMEs. It comes equipped with special features, tools as well as a user-friendly interface to ensure that you get the most out of your fleet tracking solution. These include:

Geofencing
Timefencing
Multi-route drop off planning
GPS route planning
Driver identification
Vehicle analysis
Real-time vehicle location data
Installing Fleet Geo
Acquiring Fleet Geo and getting started couldn't be easier:

Select your Fleet Geo package, and choose either a dongle or a battery-fitted box for your vehicles
Receive your Fleet Geo hardware and login credentials
Install the hardware into each of your vehicles in a matter of minutes – at no added cost.
You're ready to start benefiting from Vimcar's high-grade fleet tracking solution!
Read Fleet Geo data with ease
Once your hardware is installed, it gets to work as they track your vehicles when out on the road. Your vehicle data is transmitted to your centralised vehicle database, which you can easily view via tablet, mobile or desktop.

Simply login with your received Vimcar credentials, and you're ready to start saving!
How Fleet Geo's fleet tracking solution improves your bottom line
What is Fleet Geo?
Vimcar's Fleet Geo counts as one of the best fleet tracking solutions in the UK for businesses that operate fleets. Fleet Geo is specially designed to be as useful and easy to use as possible for SMEs. It places emphasis on vehicle tracking, bringing your business countless untold benefits.

Compared to many fleet tracking solutions on the market right now, Vimcar's Fleet Geo package is the all-rounder package when it comes to tracking your vehicles. It is simple and free to install and comes equipped with sophisticated, yet simple and easy-to-use features. These are designed to save you money on fuel, improve your operations as well as customer satisfaction. These include:

Driver identification
Driver Style Analysis technology
Vehicle analysis
Real-time vehicle location data via GPS
Setting your own geographic boundaries with "Geofencing"
Determining your driving hour boundaries with "Timefencing"
Route planning
Multi-stop drop off planning
Moreover, you'll have access to our award-winning customer service to keep your vehicles on the road, getting your business moving.

Save money on fuel with Vimcar's Fleet Geo fleet tracking solution
Fuel costs amount to the second highest fleet expenditure, after the cost of the vehicles themselves. Unlike the latter, fuel efficiency can be improved and always leaves room for improvement.

And Vimcar's Fleet Geo fleet tracking solution identifies exactly that – ideas and practical ways you can save money on fuel. It does so through the use of special features as well as giving you a transparent overview when it comes to your fuel consumption.

The less your drivers use your vehicles for their own means, the less time your vehicles are on the road, and the less you spend on fuel.

The following features are designed to prevent vehicle misuse:

Driver identification
Geofencing
Timefencing
Vimcar's Fleet Geo fleet tracking solution allow you to gain a transparent overview into who exactly is driving what vehicle within your fleet with driver identification.

Set geographic working boundaries for your vehicles with "geofencing" and set time boundaries with "timefencing". Should a vehicle head outside of the designated driving area, or operate after your designated finishing time, you receive a notification to your Vimcar user account.

Fleet tracking solutions undo bad driving habits and discourage unauthorised personal vehicle use. As a result, that's a whole lot of mileage and fuel costs saved for your business.

Become more operationally efficient with Fleet Geo
Vimcar Fleet Geo's fleet tracking solution is essential in improving your operations. It does so with these key features:

Know where your drivers are with real-time GPS vehicle location data
Be aware of which vehicles are ready for use with vehicle analysis
Real-time and dynamic route planning
Receive an alert everytime a trip is complete
Fleet tracking solutions therefore grant you a sense of certainty and remove any speculative working habits.

Gone are the days of having to guess where exactly your vehicles are, not to mention any thoughts about whether your vehicles are being used properly by your employees. Keep track of the planned route status as well as automatically rerouting your vehicles should a road unexpectedly close.

Once a vehicle with your fleet has completed a trip, you receive a notification in your Fleet Geo user account. With this, you can be sure that a delivery has been made successfully, removing any worries or concerns. Certainty is the key here, and this is what fleet tracking solution deliver.

Improve your customer service with Fleet Geo's fleet tracking solution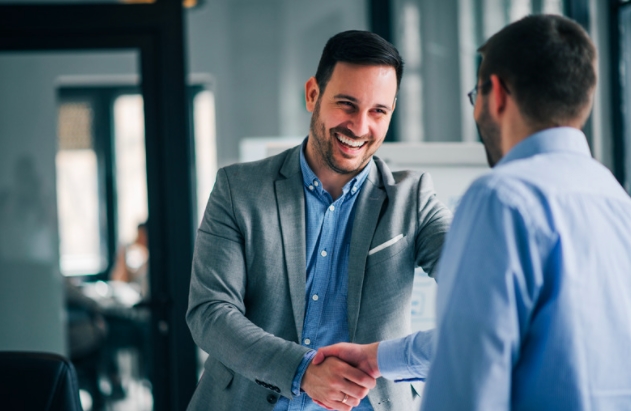 The customer is king. After all, your business relies on being able to reach the client as well as being able to meet their needs. Luckily Fleet Geo allows you to reach the client quicker.

Which fleet tracking solutions do so?

Real-time vehicle location data as well as route planning are key. Fleet Geo allows you to send your nearest driver to the client. This is particularly beneficial if the client requires a spontaneous service or item that you offer, and essential if they require an emergency callout.

Clients are often only prepared to wait a short matter of days to receive an item or acquire a service as the demands for same-day deliveries grow.

Route planning is essential. Vehicle breakdowns that close roads are rarely planned. However, you can optimise routes with Fleet Geo.

Therefore, operational efficiency and quick turnarounds are essential in retaining and achieving high customer satisfaction. It pays to be certain with a high-grade fleet tracking solution in the form of Vimcar's Fleet Geo.
Some benefits of fleet tracking solutions contribute to the reduction of carbon emissions. These benefits include:
Different way Fleet Tracking Solutions can help your business
Help Fleet Managers Determine Drivers' Idling Time
Fleet tracking solutions can help track idling times and reduce carbon emissions. It takes more fuel to keep your car idle while the engine is running than to stop and restart the engine when you are ready to move. That said, you can reduce the carbon emissions that your fleet vehicles release if you cut back on the time your drivers spend idling on the road.
Given that fleet tracking solutions help you monitor the movement and location of your vehicle, fleet managers can easily track each fleet car's idling time. The fleet manager can advise the driver to reduce the time spent idling on the road, thus lowering fuel wastage and carbon emissions.
In addition, a fleet manager who is conversant with fleet routes can provide a driver's accurate ETA (Estimated Time of Arrival) and notify customers accordingly. As a result, the driver only spends a little time idling while waiting for the customer to appear. This shows fleet tracking can enhance customer delivery besides lower carbon footprint.
Fleet Managers Can Create Timely Car Maintenance Routines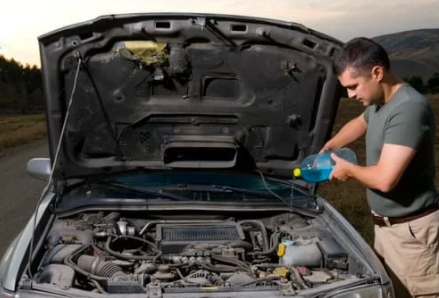 A car releases fewer carbon emissions when it is in good condition. By displaying the route history of each fleet vehicle, fleet tracking helps fleet managers calculate the car's mileage accurately. Fleet managers can use this data to schedule the maintenance of fleet vehicles at appropriate intervals.
Fleet Tracking Solutions Prevent Vehicle Misuse
Fleet tracking solutions provide geofence alarms, which alert a fleet manager whenever a driver uses the fleet vehicle outside working hours. A fleet manager who gets this notification from the fleet tracking solution can stop the driver from using the car, thus reducing the amount of carbon emission the vehicle may have released.
How Do Fleet Tracking Solutions Cut Down Vehicle Misuse
Here are three unique features of fleet tracking solutions that help them curb vehicle misuse:
Geofencing: This feature lets you set boundaries around the approved geographical locations for your fleet. As a result, the system alerts you immediately a fleet driver goes outside your official fleet routes.
Live Tracking: Fleet tracking lets you monitor your fleet vehicles in real-time. So, you'll find out as soon as a driver exceeds their expected route and stop the misuse.
Time Fencing: Time fencing allows you to set your fleet's standard working hours. When your driver uses a fleet vehicle outside the approved working hours, you will receive a notification from your fleet tracking solution.
How Do Fleet Tracking Solutions Work?
Fleet tracking solutions have three major components which help them to function. These components are a fleet tracking receiver, a fleet tracking server, and fleet tracking software.
To activate a fleet tracking solution, fleet managers have to install the fleet tracking receiver on all their fleet vehicles. This receiver collects the vehicle's location data and delivers the information to a centralised system called the fleet tracking server.
With the help of its vast memory, the fleet tracking server receives location data for extraction on future occasions. When a fleet manager queries fleet tracking for a vehicle's location data, the fleet tracking software extracts the vehicle location data from the fleet tracking server and converts it into a readable format for the fleet manager.
Best Practices for Fleet Tracking Solutions
Let's face it, information is power, more so when you want to protect your property. The world is advancing, and fleet tracking solutions are becoming better every day. You may be seeking to find a more straightforward fleet management system or upgrade your systems.
But everything has its bounds—even fleet tracking solutions. Laws in the UK govern the best tracking practices in the market today. These include:
Fleet tracking solutions, as an employer:
You must inform employees of your intention to track them
You must get the employees' consent to track them
You can only track your employees during working hours
And finally, you can only collect the data in a GDPR-compliant method
Now, you are probably wondering about these issues, your fleet, consent, and ways, right? There's more to fleet tracking solutions than enforcing your routine and getting data from your drivers as you please.
To help you understand the ways of fleet tracking, below is a breakdown of the best practices when it comes to fleet tracking solutions.
Best Practices to Follow When Tracking Your Fleet in the UK
The UK law offers clear fleet tracking solutions guidelines on what you can and cannot do when tracking. These laws protect the employees and your business.
The best-recommended fleet tracking solutions practices include:
Your employees have the right to know that you are getting and processing information from them
You can track your vehicles, but not an individual, as this is illegal
For pool vehicles, tracking is okay at any time because the information gathered from the multiple drivers is not personal data
You should only track company vehicles used outside working hours for business-related purposes only
Employers can hide the trackers, provided they inform their drivers that they are obtaining and processing data from the vehicle
Fleet Management Laws in the UK
Fleet management, the better version of car tracking systems, has more to offer than finding lost or stolen vehicles. In the UK, fleet tracking solutions regulations ensure that your best practices are within the bounds of the law.
Some important laws on fleet management include:
As a business, you can prepare for your first fleet tracking solutions by:
Creating a policy document- a vehicle policy document is the perfect way to communicate with drivers when you plan to install a tracking system. The policy will inform them of what you are doing and adhere to the laws and their rights.
Being transparent- A car tracking solution can help improve your fleet's safety, effiency, and security. Communicate these benefits to your employees and help them understand. Remember, complete transparency is key to your business success.
Inform your drivers of their rights, and explain to them how the new fleet management system will help improve the business's day-to-day operations.
Finally, clearly outline the laws that will follow the new system. Notify them what you will be monitoring and what you expect from them.
Conclusion on Best Practices on Fleet Tracking Solutions
Installing fleet tracking solutions and staying on the right side of the law is worth the investment in fleet management. The fleet tracking solutions can help you pass disciplinary actions to drivers. The rules in the UK are also there to help protect your business from legal risks.
A fleet management system is an excellent tool when you're in the market for fleet tracking solutions. And now that you know the laws around the practice, you can protect your business from legal actions while efficiently managing the fleet.